02/17 Ryan's "More Fog" Monday Evening Forecast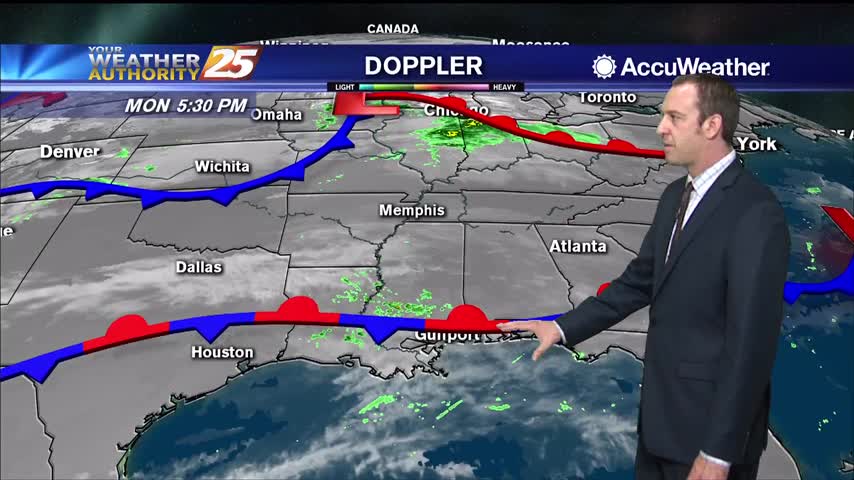 It may be hard to accept after our nice and sunny weekend, but more fog is moving in. It's a pattern that's similar to last week's with grey skies, fog, and showers lingering until the weekend! Basically, a front has moved in and isn't in any hurry to leave while it receives upper level support.
The boundary will wiggle north and south some, meaning rain chances will fluctuate a bit, but will remain at or above 30% until Thursday.
A few thunderstorms are possible, but severe weather isn't likely. It'll also remain warmer than usual until then as well. Expect the temperature to climb back into the 70s by tomorrow, but enough cooler air will have moved in by Thursday to bring highs down into the upper 50s. We'll continue cooling into Friday, high near 54, as cooler and drier air continues moving in. That means, just like last week, we'll enjoy a sunny and dry weekend after a grey, wet, and humid week.