01/18 Ryan's "Warmer" Monday Evening Forecast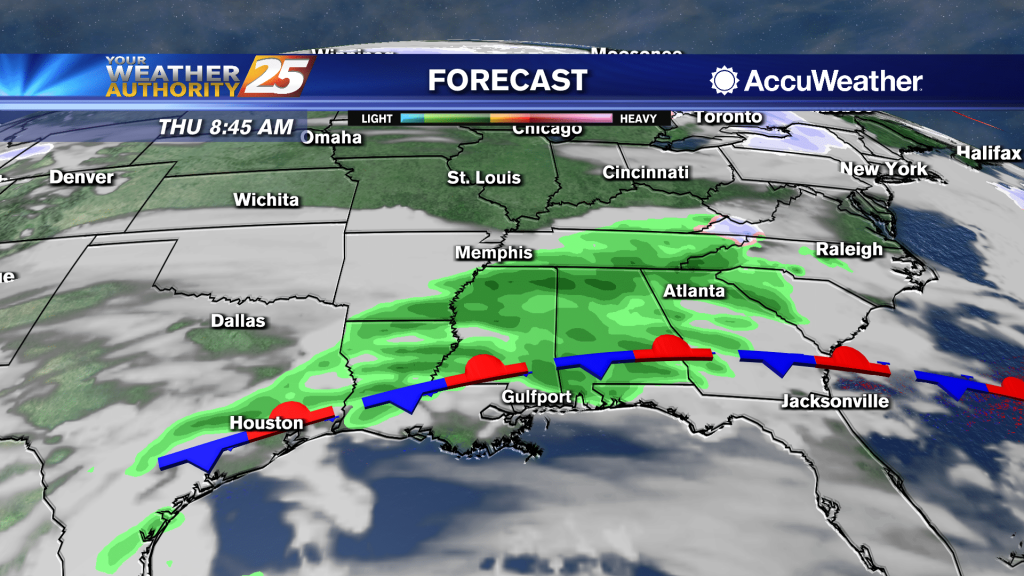 Expect a much warmer week ahead after putting another sunny, but cold weekend behind us. The warming trend won't be very noticeable at first though, with a chilly low for tonight near 40 degrees. Tomorrow though? Sunny and mild with a high near 66 and light southeasterly winds. Tuesday night will climb into the upper 40s, but a weak front will pause the warming trend for an afternoon.
This front will begin moving in Wednesday, but appears to stall before transitioning into a warm front.
That means clouds will spread out across the area, and light showers will be possible as it moves closer. Expect clouds to begin building Wednesday, thickening Thursday, and showers to linger for a good bit of Friday. At this point the weakened boundary will remain, and we'll see a few short-waves pulse through. That means cloudy skies linger through the weekend, but we'll only see short bouts of rain.