2/15 – Rob Knight's "WARMER" Friday Morning Forecast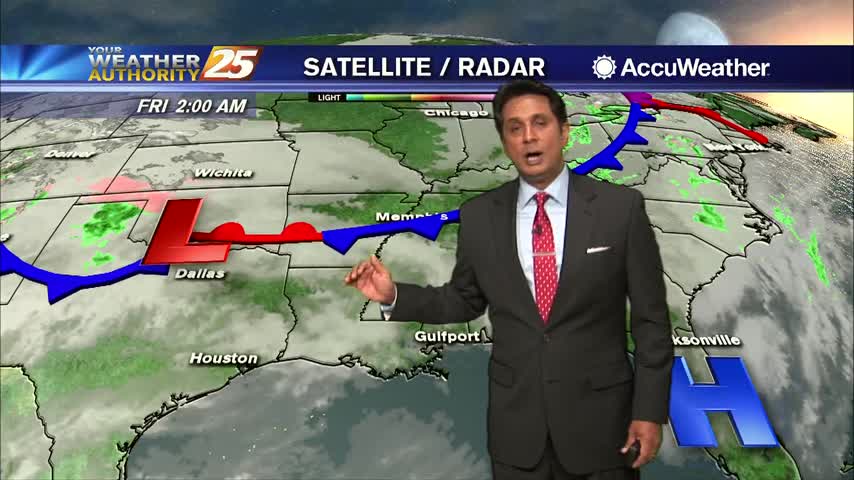 A fast moving area of low-pressure will zip through the Tennessee and Ohio Valleys and toward the Mid-Atlantic coast today and tomorrow. A weak frontal boundary will slide south in the wake of this low, and should stall over the northern third of the start by Saturday afternoon. Temperatures will remain well above normal through Sunday with highs in the 70s: lows in the upper 50s and lower 60s.
Both today and tomorrow will see very little in the way of upper level support for shower activity, and only expect to see very isolated light showers develop during the afternoon hours. Tonight and tomorrow night also look conducive for advection fog to develop over the nearshore waters and then spread inland through the overnight hours. Have introduced fog into the forecast for tonight and tomorrow night.
A weak surface boundary should drape across the Gulf South, with a warm, humid, unstable airmass with several periods of showers and thunderstorms President's Day through next Friday. This boundary will serve as the focus for shower and thunderstorm activity through the week. Rain chances in the forecast remain highest from Tuesday through Thursday. There will be a risk that some bouts of heavy rain could reform over the same areas and create localized flooding risks next week.