Wildfire between Long Beach and Gulfport contained for now; fire crews remain on scene
HARRISON COUNTY, Miss. (WXXV) — A large brush fire between Long Beach and Gulfport is now contained, but could flare up again, according to officials.
Harrison County Fire Chief Pat Sullivan tells WXXV the fire is under control and there is no danger to any structures in the area as of early Monday morning.
The fire originated in a wooded area close to Interstate 10 near the Canal Road exit.
Harrison County Fire Rescue initially responded to the fire a few days ago and were able to extinguish the flames, but the blaze reignited on Sunday.
https://www.facebook.com/wxxv25/videos/329809104650314/
Sunday, multiple homes were evacuated as a precautionary measure and roads in the area were closed as heavy smoke created unsafe driving conditions.
A large smoke plume from the fire could be seen from several miles away. The National Weather Service said Sunday afternoon the smoke was visible on satellite imagery.
As of Monday morning, fire trucks remain on scene as a precautionary measure, but there have not been any new flare-ups. However, officials warn the fire could spark again and they are monitoring the situation closely.
Lack of rainfall and breezy conditions are believed to be contributing factors to the quick spread of the fire.
The latest update of the U.S. Drought Monitor, which was released Thursday, April 23, shows South Mississippi ranges between "abnormally dry" conditions to a "severe drought."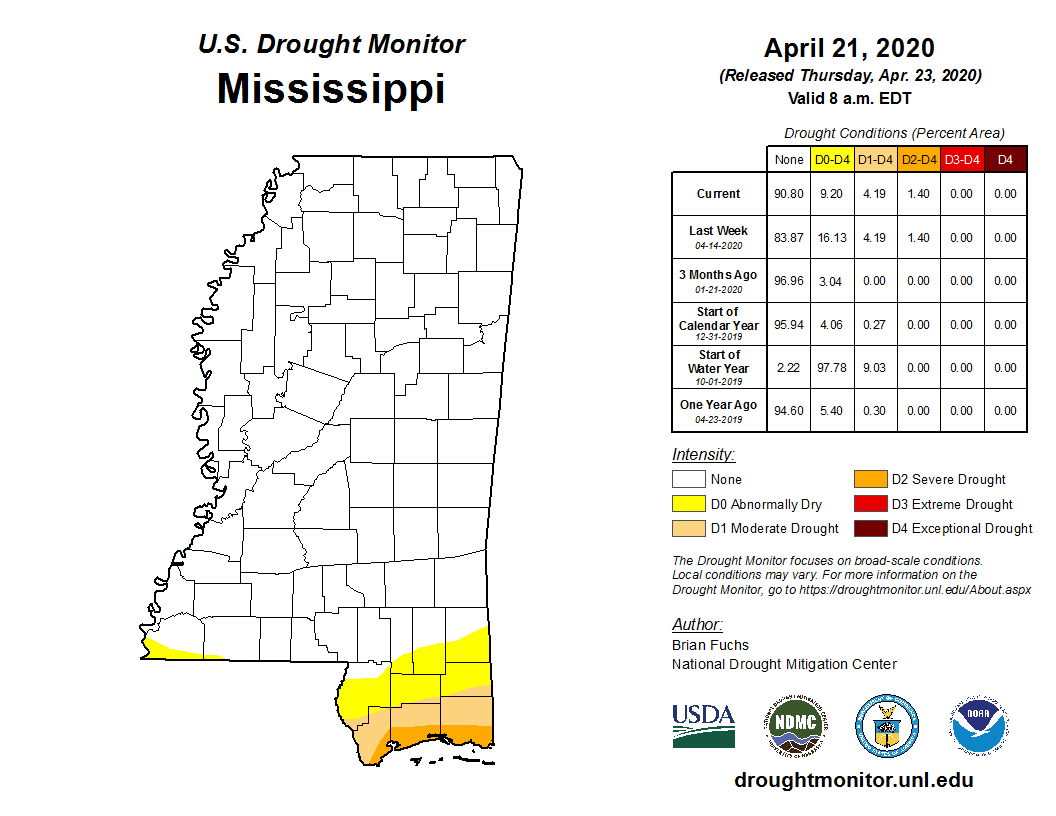 The Mississippi State Forestry Commission lifted a statewide burn ban last week.