Tropical system in Gulf could dump rain over the weekend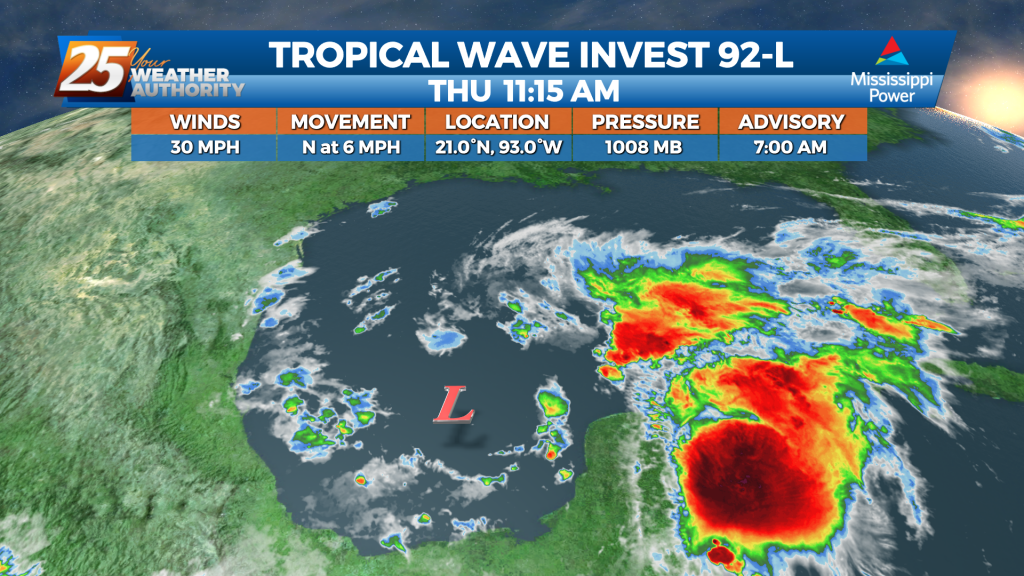 Cooler temperatures and lower humidity on Thursday morning will be giving way to hotter temperatures and more humid weather as a tropical system moves northward through the Gulf of Mexico.
"We started off with really nice conditions this morning with temperatures 8 to 10 degrees cooler than normal," said WXXV Chief Meteorologist Rob Knight.
"But that will dramatically change over the next 24 hours."
That's because a tropical system, which is now Invest 92-L, could develop into a depression and dump 6-8 inches over the weekend, Knight said.
As of noon, the system carried winds of 30 mph and was moving north at 6 mph, indicating a path toward Port Arthur, Texas.
The system will bring rain into the forecast starting Friday, with a 100 percent chance of rain on Saturday.
As a precaution, sandbags are being made available for people who could experience flooding.
Sandbags are available at the following locations:
Gulfport
Orange Grove Community Center
The Fire Station on 42nd Avenue
The intersection of Hewes Avenue and Glover Street
Ocean Springs
Public Works at 712 Pine Drive
Hancock County
Hancock County Horse Arena, 4184 Kiln Delisle Road
Old Hancock County Complex, 3068 Longfellow Drive
Lakeshore Community Center, 6440 Lower Bay Road
Bayside Fire Department, 6215 West Hinds Street
West Hancock Fire Department, 16006 Washington Street
Diamondhead City Hall, 5000 Diamondhead Circle