Notre Dame Hospice's 'Celebration of Life'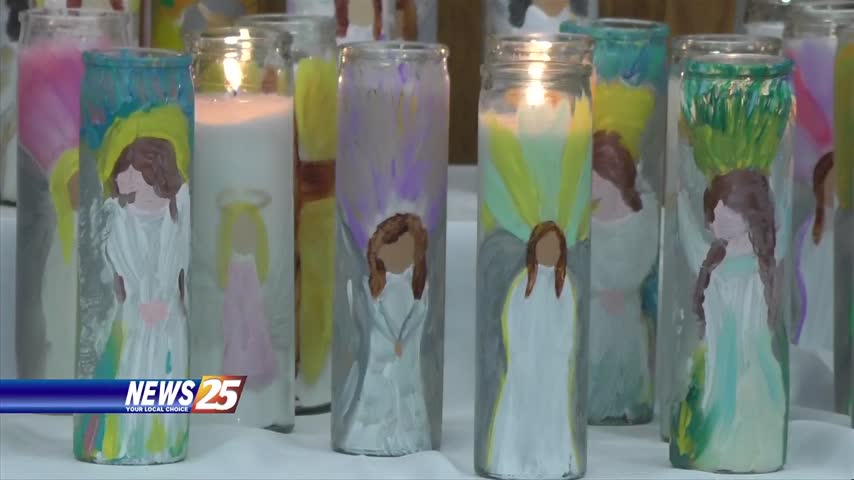 It's a service to help families honor those who have gone before us.
It's about celebrating the light of life. Notre Dame Hospice remembered patients from the Coast who have passed away within the last year with a 'Celebration of Life' service at St. Thomas Catholic Church in Long Beach.
Notre Dame Chaplain Cindy Ward says the third annual event recognizes the families of patients as well. "We are here to honor our families and to memorialize our patients who have died. So it's a celebration of their life."
Robert Boney attended the service after losing his wife Brenda to cancer in January. He says he's grateful for the care Notre Dame provided for his wife and the continued support after her death. "I couldn't have asked for any better service. Those people were wonderful, If I had any issues at all, they were within a phone call away. "
A central part of the service was reading the names of patients and lighting candles in their honor. Those candles were painted with angels by a group of students from Our Lady Academy and given to the families. OLA Student Amelie Clark hopes the candles service as an item of remembrance. "My hope is that the people that receive these angels take them home and put them somewhere as a reminder just to think about their loved ones."
The service also served as a way for people to connect with others who are grieving. "Nobody understands the journey except someone who's walking on it or who has walked on it. So it does, it gives everybody a chance to connect."
But above all, the service is a way for families to celebrate the unique lives of their loved ones. "It's an honor to have services like this to memorialize those people in their memory that, we know they were good and we know where they're at, they're in Heaven."