Mississippi lawmakers push incentives for aluminum plant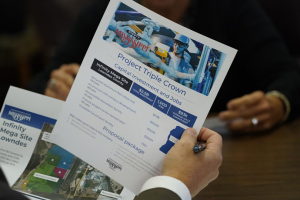 By EMILY WAGSTER PETTUS
Associated Press
JACKSON, Miss. (AP) – Mississippi legislators are working quickly to approve nearly $247 million in state incentives for an aluminum plant.
The project could bring 1,000 jobs to the northern part of the state by 2029. Legislators were in special session Wednesday.
Republican Gov. Tate Reeves has declined to name the company because of a nondisclosure agreement until the deal is complete.
Only the governor can call a special session, and Democratic legislators questioned why Reeves has not called sessions to address other issues, including funding for Jackson's troubled water system or for struggling rural hospitals.
An Indiana-based company, Steel Dynamics Inc., announced in July that it plans to develop an aluminum mill in the Southeastern U.S.