Former councilman indicted on four counts in sex crime case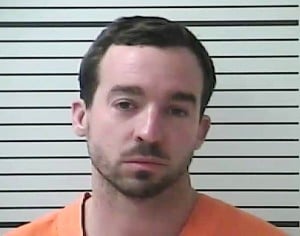 A former Diamondhead councilman has been indicted by a Hancock County grand jury in a felony touching case.
Alan Moran was charged with touching a child for lustful purposes as a result of a Feb. 14,2022 incident. He was accused of inappropriately touching a 17-year-old boy while the young man was working for Moran.
Moran resigned from his position as a Diamondhead Ward 2 councilman in March 2022. The case was bound over to the grand jury in April of last year.
On March 3, the grand jury in Hancock County returned a four-count indictment against Moran. He is charged with touching a child for lustful purposes, exploitation of a child, contributing to the delinquency of a child and dissemination of sexually oriented material to a person under 18.
He surrendered himself at the Hancock County jail on Friday morning, accompanied by his attorney, Donald Rafferty.
In addition, the family of the minor filed a civil lawsuit in March of 2022.