Alan Moran's felony touching case headed to grand jury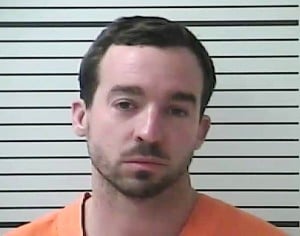 Former Diamondhead City Councilman Alan Moran was in court today for a preliminary hearing on a felony charge of touching a child for lustful purposes.
The court found probable cause that a crime occurred, and County Court Judge S. Trent Favre did send the case to a grand jury for consideration of possible indictment.
The court found that there was no physical evidence to support the charge, but video evidence was produced during testimony.
Favre heard witness testimony about the Feb. 14 incident in which Moran is accused of touching a minor he had hired to work for his father's pest control business on a mosquito truck.
Witnesses included the minor's parents and a Hancock County investigator.
Testimony included that Moran tried to flee the scene before he was taken into custody.
Witnesses also testified that the Feb. 14 incident was part of a pattern of misconduct by Moran. They allege that Moran hosted a party at his apartment for several teen-aged boys, including the minor, the weekend before the Feb. 14 incident and produced a sex toy at the party.