Brand held on murder charges in shooting at party after initial appearance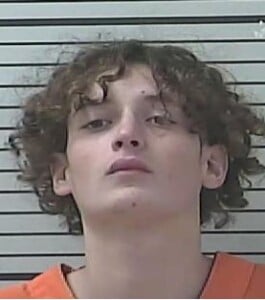 The suspect in the mass shooting at a Bay St. Louis post-prom party was in court Monday.
19-year-old Cameron Brand had his initial appearance before Municipal Judge Stephen Maggio.
Brand was appointed an attorney to represent him. His bond on four counts of aggravated assault remained at $500,000 each for a total for $2 million dollars.
He is being held without bond on the two counts of murder, pending a preliminary hearing scheduled for June 16.
Brand was arrested Sunday following a shooting at a party on Old Blue Meadow Road. Bay St. Louis Police are asking those in attendance to come forward as part of the intestigation.