Two dead, four injured at teen party in Bay St. Louis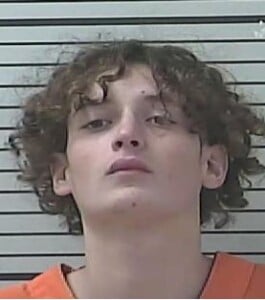 A Pass Christian man is accused of opening fire at a house party in Bay St. Louis, killing two teens and injuring four others.
Bay St. Louis Police Chief Toby Schawartz said 19-year-old Cameron Everest Brand is charged with two counts of homicide and four counts of aggravated assault. He was take to the Hancock County jail. He has no bond.
Mayor Mike Favre issued a statement for the city.
"The City of Bay St Louis is completely heartbroken by the devastating events that occurred last night," he said. "Our police department is conducting a full investigation. As more information is available, it will be released to the community by the Bay St. Louis Police Department.
"We ask for continued support and prayers for our youth, our community, and all of the affected families and friends of the victims during this difficult time." 
Schwartz said about 12:34 a.m., Bay officers responded to a call of a shooting in the 100 block of Blue Meadow Road.  The teen who hosted the party said it was a gathering after prom.
The mother of the teen who hosted the party, who declined to be identified, told WXXV that the party was open to all schools. Brand was not invited, as he was not a student at Bay or Hancock, but showed up to confront another student about the student's sister.
When the student told Brand to keep his hands off the sister, Brand shot the student, hesitated, then opened fire, striking five others. Students at the party scattered when the gunfire began, hiding in the woods behind the house. Brand also fired at least six rounds into the host mother's vehicle before leaving.
The teen host tried to perform CPR on the the male student who was the first to be shot.
Officers found multiple people with gunshot wounds, while still others were taken to area hospitals by private vehicle. The victims ranged in age from 15 to 18. According to our media partner, the Sun Herald, four of the victims attend Hancock High and two attend Bay High.
Of the six shooting victims, four were taken by ambulance or Life Flight to trauma hospitals in New Orleans and Slidell, Louisiana. Two of the victims, an 18-year-old and a 16-year-old, died of their injuries at University Medical Center in New Orleans.
Witness and victim statements identified Brand as the sole gunman. He was found at his Pass Christian home and taken into custody.
Bay St. Louis Police asks that anyone with information about the shooting call Bay St. Louis Criminal Investigations at 228-466-5474