7/10 – Rob's "HEAT ADVISORY" Weekend Forecast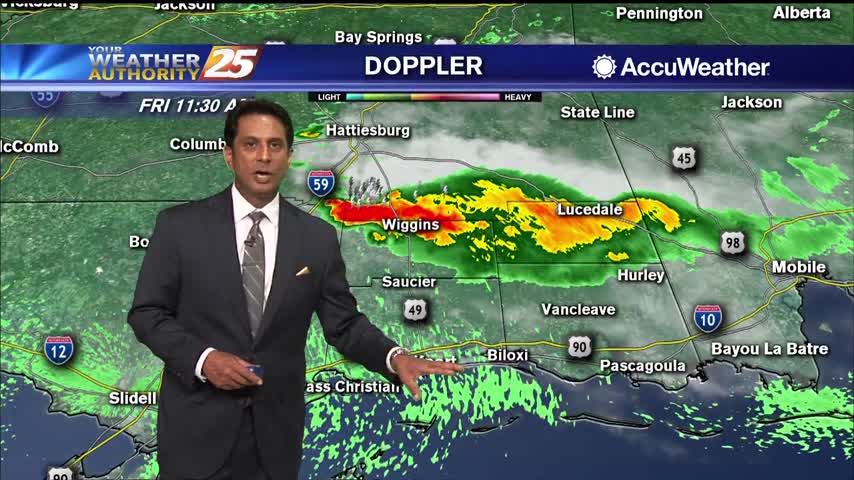 The area sits on the eastern edge of an area of high-pressure…not so far under the high pressure that subsidence keeps rain chances at zero but plenty close enough to bring heat advisory conditions to the forecast area.
Moving into the weekend, continued low rain chances combined with increasing pressure means high temps will continue to soar into the mid-90s. Saturated soils will help to maintain high low level moisture. Mid 90s air temps will mid to upper 70 dew-points are the perfect recipe for heat advisory conditions. Expecting heat index values to range from 108 to 112 Saturday and Sunday. Some locations will be borderline excessive heat warning. Lows will struggle to reach the upper 70s for many locations.
Looks like we may move into more of a typical Summer pattern mid to late next week. We will still be quite warm but rain chances may start to increase. High-pressure to our west will continue to dominate the region to start the week but will begin to slide east.