5/7 – Rob Knight's "Big Changes Ahead" Morning Forecast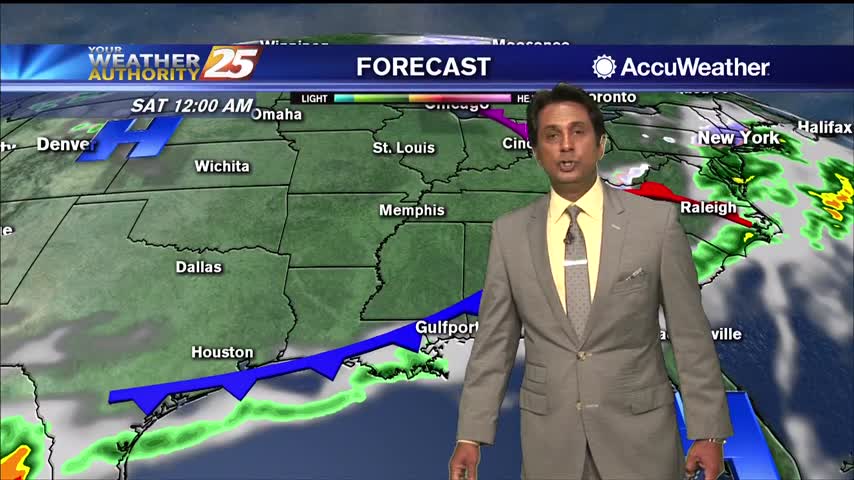 High pressure to the NW will shift quickly eastward over the next 24 hours and be off the Atlantic coast Friday morning. The next of a series of cold fronts moving southeastward will move through the area Friday night. Ahead of the front Friday afternoon, dew points rise into the mid-60s. T-storms to our northwest should intensify or redevelop as we reach max heating. The severe threat will stay to the west but we could see a low end threat for damaging winds as a few t-storms could collapse rapidly. The front should be clear of the land mass by about 9/10 pm Friday evening, but could be some post frontal showers overnight. Rain amounts should stay in the 1 inch range, and some may even stay dry.
Beyond that, no precipitation through the weekend as cooler and drier air returns. A Wind Advisory may be possibly Friday night into Saturday morning before winds ease.