5/22 – Rob's "Warm & Humid" Friday Morning Forecast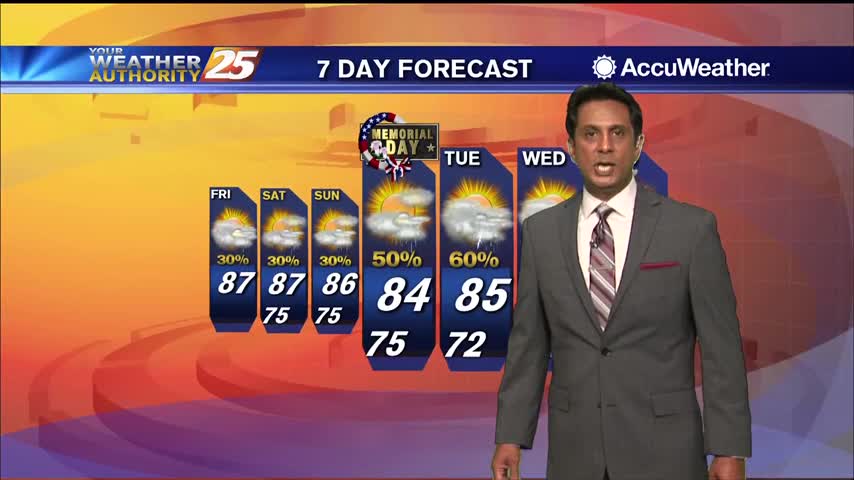 Another warm day in store today as the heat index will also play a factor. In the absence of any upper disturbance, the area will be at the mercy of daytime heating to provide any relief from the heat. This is the typical summer pattern and we seem to have stumbled rapidly into it. Other features that will help things get going will be the early afternoon sea-breeze and at night a few nocturnal showers/-t-storms could also pop up but these should mainly be over the weekend. These conditions should be daily through the weekend. There is a chance of one or two of these storms becoming strong with downbursts on the order of 40-50 mph winds in areas closest to the thunderstorm.
By next week a deep plume of tropical moisture will set up from near Cuba into the eastern gulf into the northeastern to central gulf coast. This will give rise to two different times of showers/-t-storms. One round during the morning as overnight activity drift ashore, the second round during the afternoon. Any given thunderstorm will have the potential for heavy rainfall that can cause street flooding and flooding of low lying and poor drainage areas.