12/9 – Rob Knight's "Disruptive Weather" Morning Forecast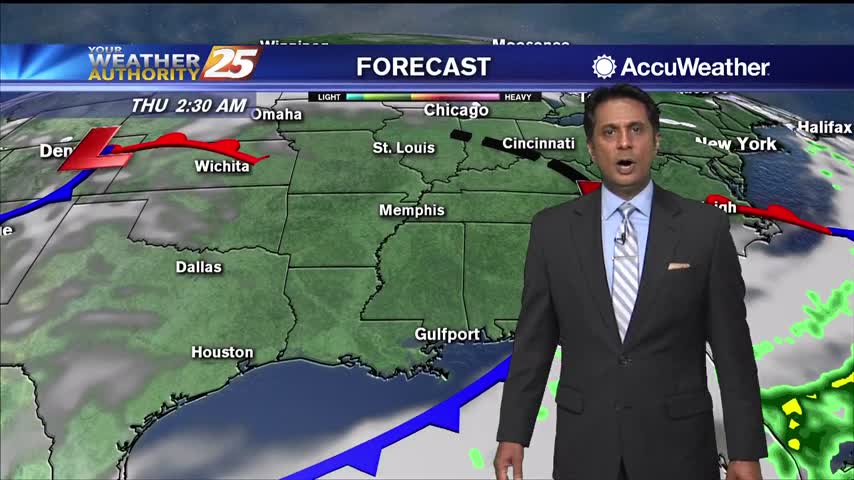 High pressure is currently off the Atlantic Coast extending into the eastern Gulf of Mexico. Surface low-pressure over Kansas has a southerly flow across the area with DENSE FOG this morning.
Onshore flow will become somewhat better established today with mid 60s dew points across most of the area by late afternoon. This could lead to a more substantial advection fog situation tonight. A front will enter the area late tonight and will take pretty much the entire day Tuesday to clear the coast. At this time, it looks like most precipitation will actually be post- frontal, which will limit thunderstorm development. Slow moving front means precipitation likely to linger into at least early Wednesday before pushing offshore.
High temperatures on Tuesday will be driven by the frontal location around sunrise. Calendar day highs likely to be pre-sunrise across northwest quarter or so of the area. Beyond Wednesday, guidance begins to struggle with timing, strength and phasing of another disturbance. At this time, it's beginning to look like an upper low over the Bay of Campeche over the weekend. If we get precipitation in the extended forecast…probably on Friday, but currently looks like most precipitation likely to be offshore.