10/16 Ryan's "Chilly" Friday Night Forecast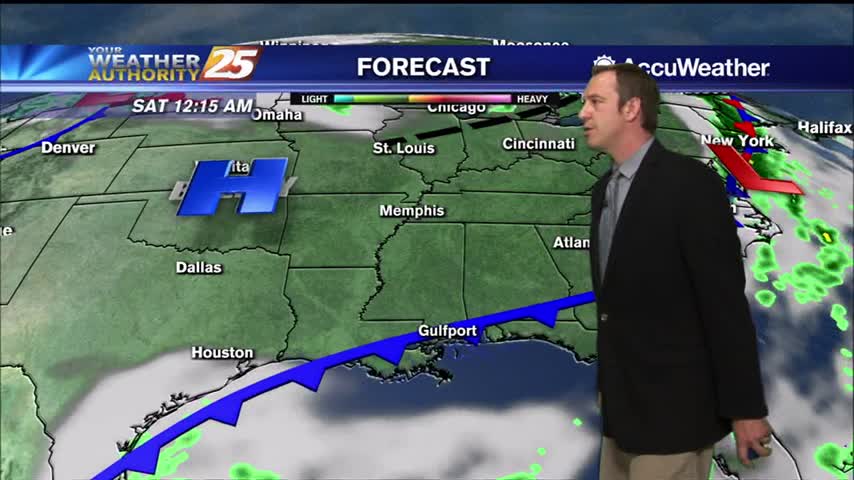 Just as things were starting to warm up, today's front will bring amazingly chilly fall weather to South MS. Tonight will be quite chilly with a low in the upper 40s, and light northerly winds. Tomorrow will warm, but not too much, still well below average with a high of 76.
SKIES REMAIN AT LEAST MOSTLY CLEAR THROUGH THE WEEKEND, BUT A FEW CLOUDS BEGIN TO ARRIVE BY MONDAY.
This is in response to a stalling front, which appears to bring generally disturbed weather to the area for most of the week. Basically, from Monday to Thursday, we'll have between a 20-30% chance of showers and partly sunny skies. This trend begins to clear out as the front finally begins to move away by the weekend. It'll still on the warmer side, but next weekend is looking sunny at the moment.