10/15 – Rob's Warmer Thursday Mid-Morning Forecast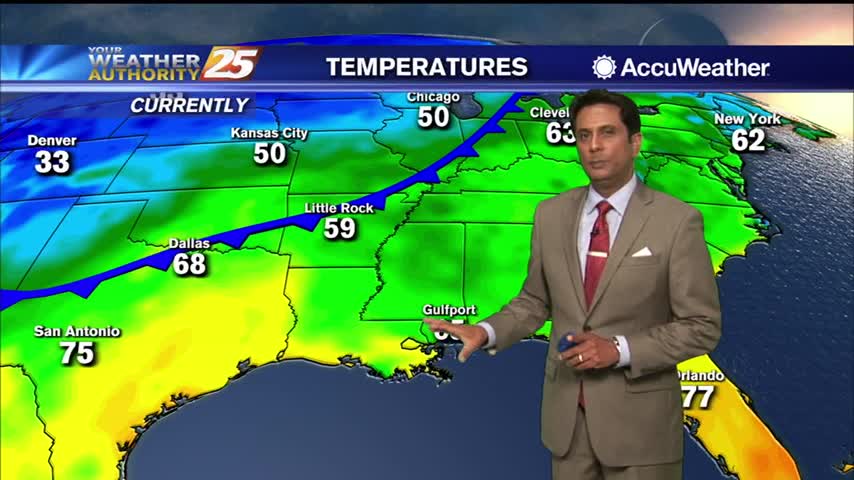 Another pleasant day on-tap! With southerly winds continuing to increase from the low-levels to the surface, dew-points will continue to climb making it feel a bit more humid than yesterday but still overall a nice day regardless. Next focus will be to our west as a deepening upper-level disturbance swings quickly east across the central Plains and eventually mid/upper MS valley regions. This will help deliver the well-advertised more potent cold front through the area late Thursday evening and into early Friday morning.
Given the front's strength, enough low-level convergence exists to potentially squeeze out some light showers or drizzle early Friday morning. Ongoing breezy northerly winds during the day Friday with cold air advection across the area will bring CHILLY conditions Saturday morning.  Lingering low/mid-level cloud cover will quickly dissipate during the day, which will reveal mostly sunny skies during the day as temperatures struggle to reach the lower to mid-70's.
Friday night, as relatively strong area of high pressure settles in across the Appalachians, which will try to diminish winds some overnight. The weekend will bring sunny skies, low humidity and mild temperatures.