07/30 Ryan's "Clear & Dry" Thursday Night Forecast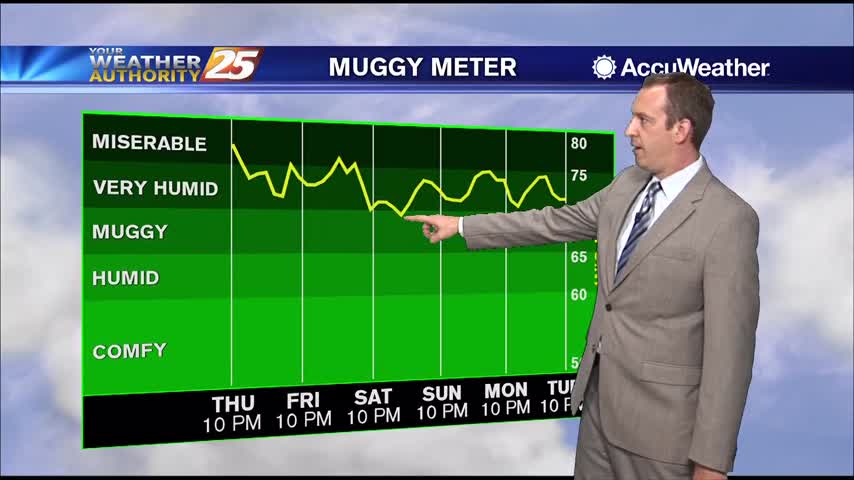 The sun has finally returned to South MS, and thankfully isn't in a hurry to leave so expect plenty of clear and dry days. Expect tonight to be mostly clear and warm with a low near 76. Winds will remain light and southwesterly at 4 mph. A few clouds will move in as we head into the afternoon, but overall continue to expect much more sunny weather. Skies will average "mostly sunny," but it wouldn't surprise me if it was closer to "partly sunny" between 2-6 PM due to heating, but rain is not likely.
Since we no longer have our thick cloud cover and rain-cooled air to help out, it's going to get uncomfortably hot again.
Expect the heat index to linger between 100-105 degrees through the weekend and into next week. This means long-term exposure can cause problems, but as long as you hydrate and take frequent shady breaks you'll be fine. By next week things will have gotten back to "normal," meaning average highs in the low 90s with around a 30% chance of heating-induced rain.