06/08 Ryan's "Hot & Humid" Tuesday Night Forecast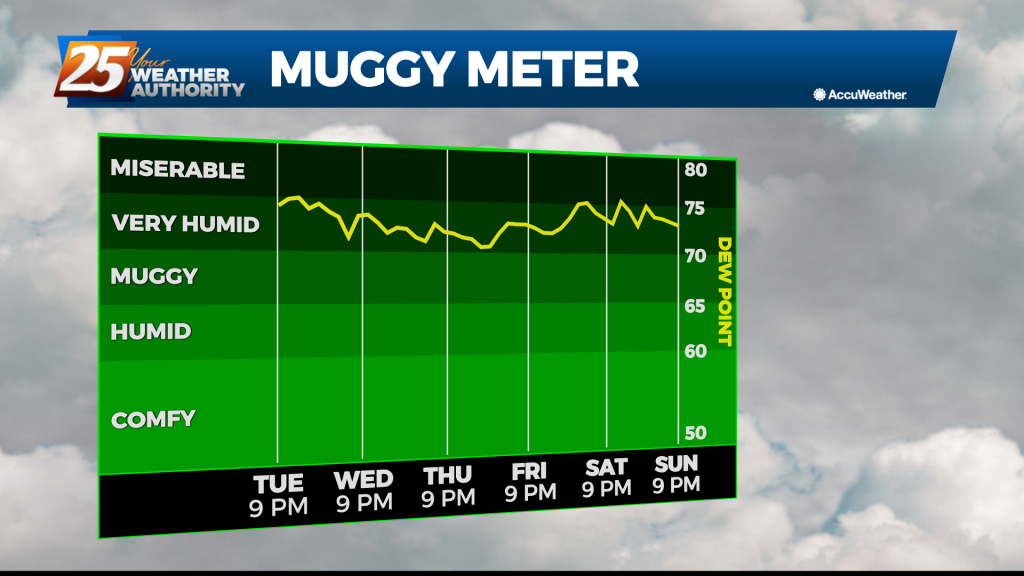 I'd normally reserve the descriptors "hot and humid" for the daytime hours, but the last few nights fit pretty well. Tonight will be another hot one with a low near 76 degrees and partly cloudy skies. Light to patchy fog is expected as well, especially if you live in an area that saw rain today. Spotty shower activity continues into tomorrow afternoon, but will dry up as we finish up the week.
Expect a high near 88 with high humidity, which means heat indices in the triple digits again.
Each day will be slightly warmer and more humid than the last, especially by Thursday/Friday as the sun comes out to play. That takes us into a sweltering weekend. Highs will climb into the low 90s with the same humidity, so heat indices in the 100-110 are all but certain. That's starting to inch into heat illness territory, so remember to seek shade frequently and stay hydrated.