02/11 – Brantly's "Showers and Thunderstorms" Thursday Forecast
Another day… another high chance for rain.
Conditions remain warm and muggy along the Gulf Coast as fog, showers, and thunderstorms continue. Rain chances stay elevated today at around 90 percent, mainly in the afternoon between 12 noon and around 5 p.m. High temperatures should reach the upper 60s or low 70s.
For Thursday night, some of the showers and storms will persist into the evening hours, but heavier and more widespread rains should end later in the night.
On Friday, the approaching front should remain to our south and east during the day on Friday, but enough moisture will be in the area to produce a few showers. Rain chances will again increase across the area on Friday, but some uncertainty at this time as to how high rain chances will be. For now will carry chance to low end likely rain chances at about 40 to 50 percent.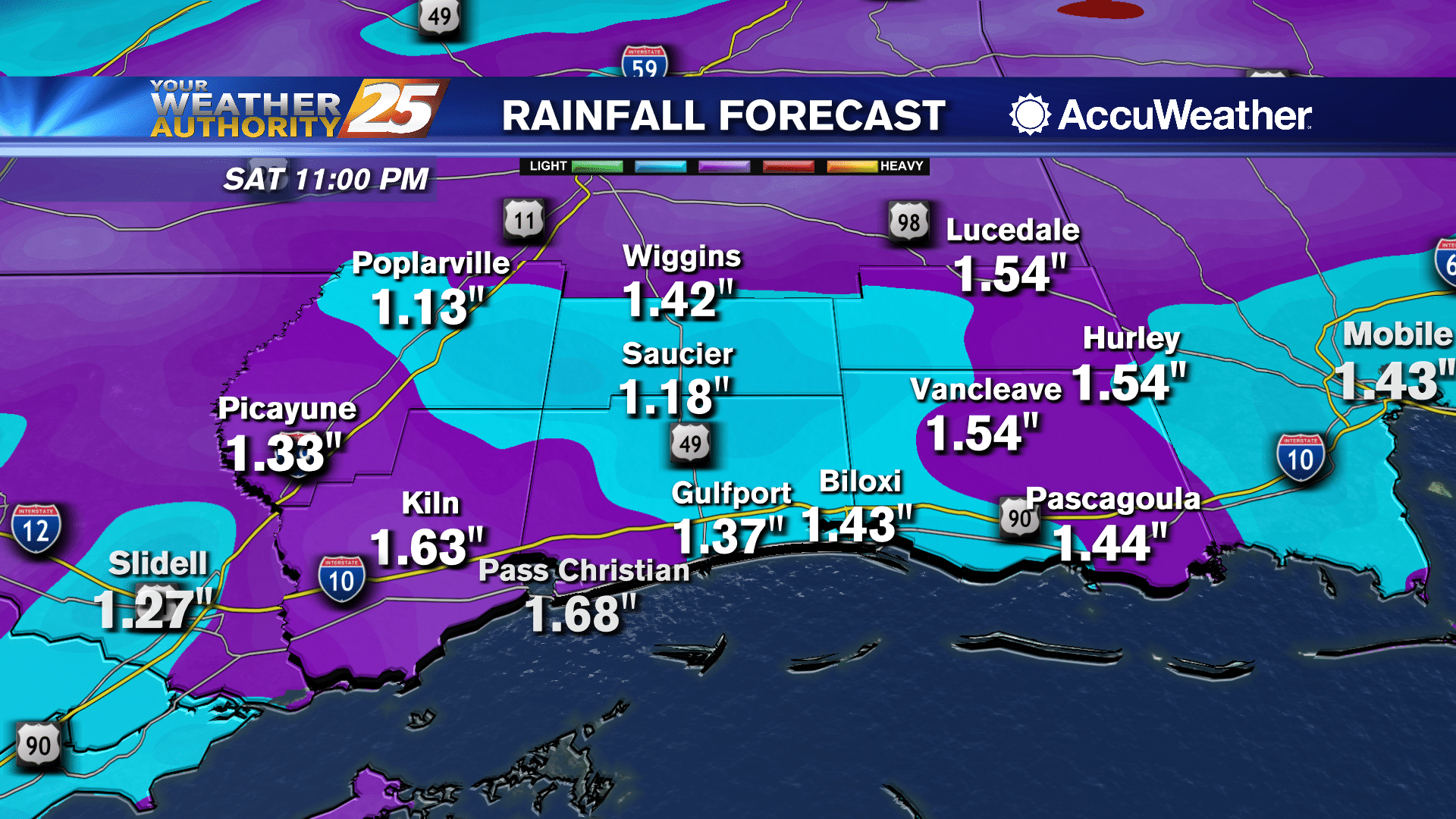 A much stronger system will sweep through the area early next week. This system will bring increased rain chances to the area Monday into Monday night. Most of the precipitation will fall as rain as temperatures remain well above freezing Monday into Monday evening.
However, as arctic air moves in, we may see a wintry mix of precipitation on the tail end of the system Monday night into the early hours of Tuesday morning. There is less certainty on the exact timing of the cold air and precipitation, so changes to the forecast are likely to occur over the coming days. Significantly colder air will push low temperatures into the 20s and lower 30s by Tuesday morning.