01/28 – Brantly's "Sunny and Much Colder" Thursday Forecast
Now that a cold front has moved through high pressure has settled in place giving us clear skies in much colder and dryer air. Today high temperatures top out only in the mid 50s with overnight lows getting back into the mid 30s along the coast lower 30s are possible for inland areas away from the water, mainly north of interstate 10.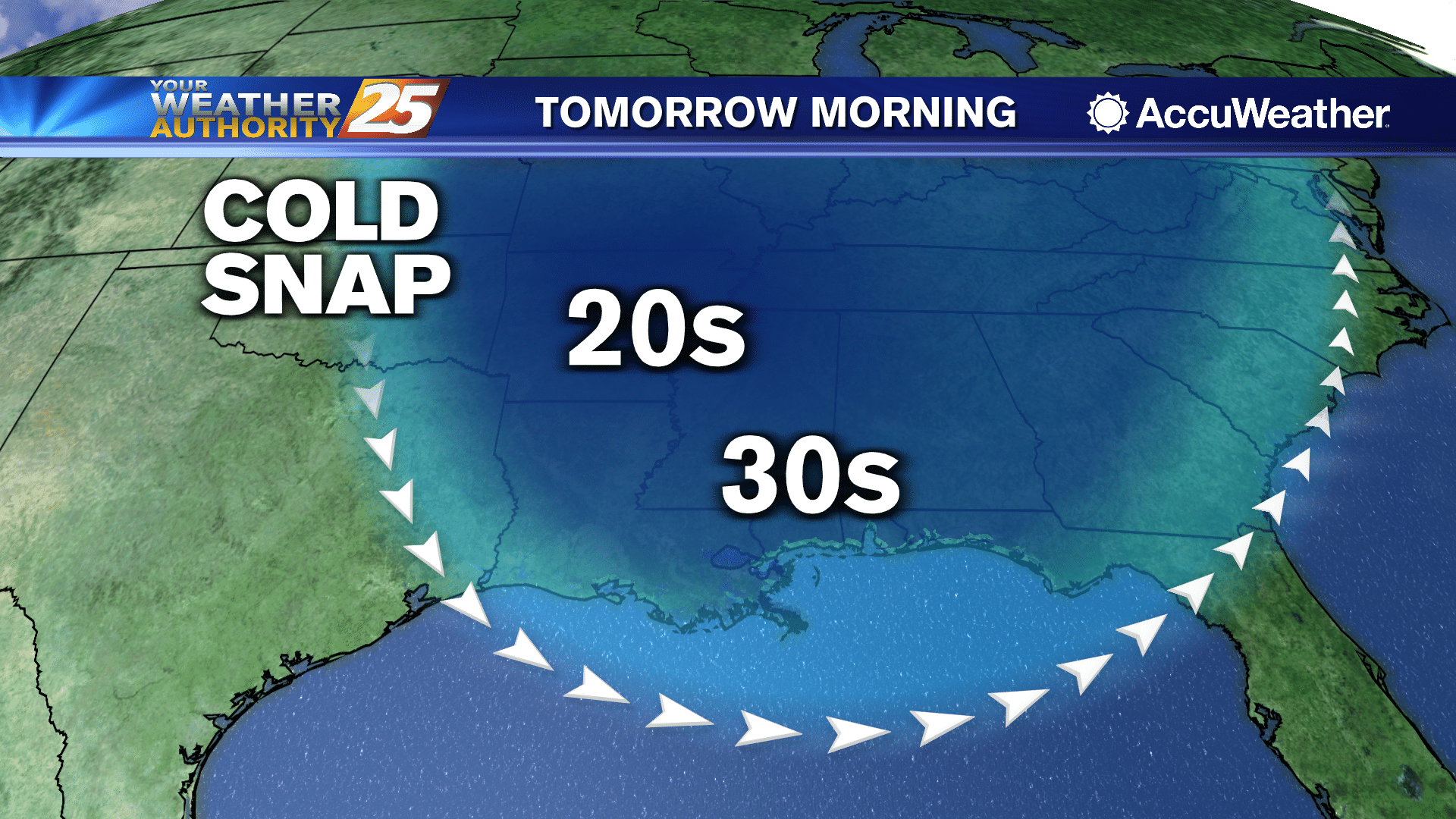 Tomorrow, looking like more of the same with highs back in the upper 50s but overnight low stay cool in the mid-40s.
Temperatures will be moderating as we head into the weekend as well, with highs on Saturday in the lower to mid 60s and then Saturday night lows will be quite warmer than the previous few nights, ranging from the low to mid 50s for all areas north of interstate 10 and in the upper 50s south of I 10 with a few places even see in the lower 60s along the immediate coast line.
Over the weekend some clouds build in on Saturday, and then rain chances elevate to about 40% heading into Sunday as our next cold front approaches. This coming cold front will not be as powerful as the one we are receiving today and temperatures will only drop down a few degrees heading into the early part of next week with high temperatures in the lower 60s and overnight lows ranging from the lower 40s to mid-50s.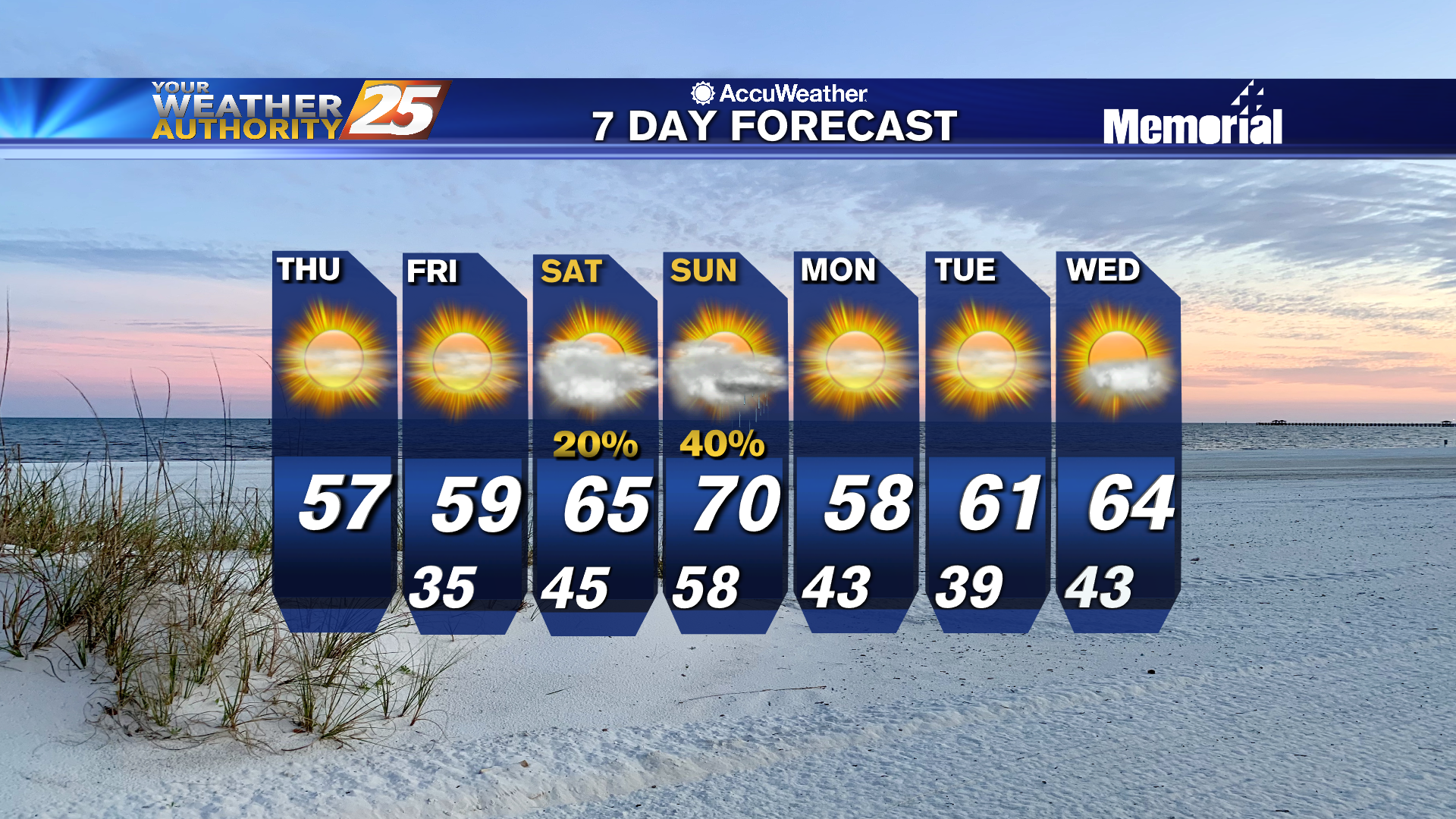 On the water, there is a small craft advisory in effect until noon today. Seas will be a little choppy today with waves at 2 to 4 feet but tonight they should subside to around 1 to 2 feet.