Woman charged in Hancock County robbery gave false ID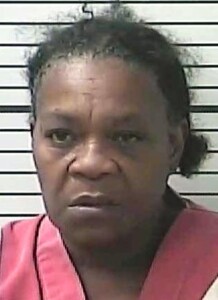 A woman arrested on an armed robbery charge in Hancock County is also wanted in Alabama and Georgia.
The suspect is accused of robbing the Dollar General on Highway 43 in Hancock County at gunpoint on Sunday, then leading law enforcement on a three-county chase that ended in St. Martin. When she was stopped, the suspect exited the vehicle with a gun to her head, but offers were able to take her into custody without incident.
Hancock County Sheriff's Department said 52-year-old Tony Haynes is actually Celeste Sellers, a fugitive wanted in two other states on charges of fraud and burglary.
Chief Deputy Jeremy Skinner said that when she was arrested, Sellers had identification showing she was Tony Haynes. But when she was fingerprinted and entered into the system, the results showed her actual identity and outstanding warrants.
In addition to the armed robbery charge, Sellers has been charged with providing false information to a police officer, felony fleeing and reckless driving.
She is being held at the Hancock County jail, pending an initial appearance. Alabama and Georgia have been notified that she is in custody.