Volunteers needed for cold weather shelters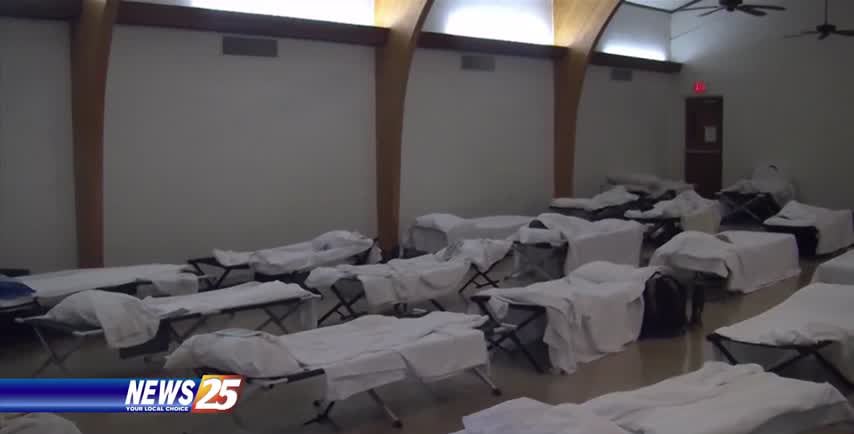 With the cold weather quickly approaching our Coast, a major cold weather shelter is worried they won't be able to open its doors.
As below-freezing weather inches closer, it will be dangerous for people to be outdoors for an extended period of time.
Normally when the temperatures drop this low, the Seashore Mission opens the doors to its cold weather shelter in D'Iberville. Now, Executive Director Elijah Mitchell tells News 25 that might not happen. "People need a place to come out of the cold weather. We are looking for volunteers to help manage the cold weather shelter this year in D'Iberville."
Mitchell says the shelter will be open Tuesday, but as of now they are unsure if they will be able to open up for the rest of the week. "So in partnership with Loaves and Fishes, neither one of us have enough resources people or employees to staff the shelter by ourselves."
With temperatures expected to drop into the mid-twenties, Mitchell is worried about the safety of those who would normally utilize the shelter. "If we don't have the help, we may have a person die on the streets. We do not want that to happen or a person may end up in an emergency room or in a hospital because of cold weather injuries. We want to try to prevent that by having a safe place for a person to come out of the cold weather."
The shelter operates with two part-time employees and the help of volunteers, but for the first time ever they don't have enough help to open up. "We just need your help. We just really need the communities help in this endeavor, especially during this period of cold weather."
To volunteer for the cold weather shelter you can reach out to Loaves and Fishes through Facebook. Volunteers will be needed from around 3 p.m. to 7 a.m.