Singing River opening walk-in vaccination centers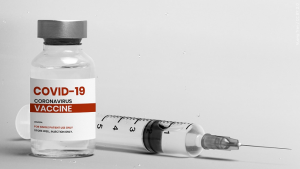 Singing River Health System is opening two Walk-In Vaccination Centers at two convenient locations!
Singing River Healthplex in Pascagoula starting tomorrow – Friday, August 5th at 8:00am – 5pm.  Regular hours: Monday – Friday from 8:00am -5:00pm. No appointment needed. Address: 3101 Denny Ave, Pascagoula, MS 39581​
Singing River's Mobile Care Unit will be in the parking lot of Singing River Gulfport Hospital starting Monday, August 9th. As of right now, hours will be Monday – Friday 9:00am-1:00pm. No appointment needed. Address: 15200 Community Rd. Gulfport, MS 39503​
Singing River Medical Clinic – Cowan Rd. will begin scheduling vaccination appointments 5 days a week Monday-Friday.
Hours will be normal clinic hours:  Monday – Thursday from 8:00am-5:00pm Fridays from 8:00am-12:00pm.  Call (228) 206-7054 to make your vaccination appointment!
Singing River's upcoming community vaccination events include: 
Friday Aug. 6 Gulfport Premium Outlet Mall, 11am – 2pm
Saturday Aug. 7 Coast Transit Biloxi, 9am-noon
Monday, Aug. 9 DoubleTree Hotel Biloxi 10-11am
Tuesday, Aug. 10 D'Iberville Community Center 10:00 – 1:00
Thursday Aug. 12 Foster's Heating and Air, Gautier 7:00 – 8:00 am