Seventh suspect charged in New Year's Eve 2021 shooting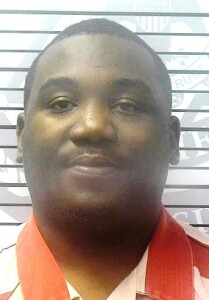 A seventh suspect in the New Year's Eve shooting that left four dead has been arrested.
Gulfport Police said 28-year-old Bobby Hands was arrested Thursday night. He was charged with drive-by shooting, a felon carrying a concealed weapon and aggravated assault. All three charges were on circuit court warrants which were upgraded to indictments on Friday.
He was taken to the Harrison County jail. No bond has been set.
Gulfport Police responded to a call of shots fired in the 1200 block of Lewis Avenue on December 31, 2021.
A crowd had gathered for a New Years Eve party, where a physical confrontation escalated into shots being fired by multiple individuals.
Officers on scene found six men and a woman suffering from gunshot wounds. Aubrey Lewis, Corey Dubose, Cedrick McCord, and Nathaniel Harris all died from their injuries. Two men and one woman sustained non-life-threatening injuries.
The other six suspects who were charged in connection to the case are:
On February 28, 2022:
23-year-old Isavian O'Terry Rashun Preston; charged with one count of First Degree Murder, 2nd Degree Murder
On February 23, 2022:
20-year-old Latavion Devon Bland; charged with Second Degree Murder, shooting into a dwelling, three counts of Aggravated Assault
On January 25, 2022:
23-year-old Breanna Necole Riley; charged her with one count of Hindering the Prosecution or Apprehension of Another for Conduct Constituting a Felony
On January 7, 2022:
23-year-old Mario Clark; charged with one count of Second Degree Murder and two counts of Shooting into a Dwelling
18-year-old Vincent Jaquan Armstrong; charged with one count of Second Degree Murder and two counts of Shooting into a Dwelling
26-year-old Khalid Williams; charged with one count of Second Degree Murder, two counts of Shooting into a Dwelling, and one count of Possession of a Weapon After a Felony Conviction