Mississippi Power crews ready to roll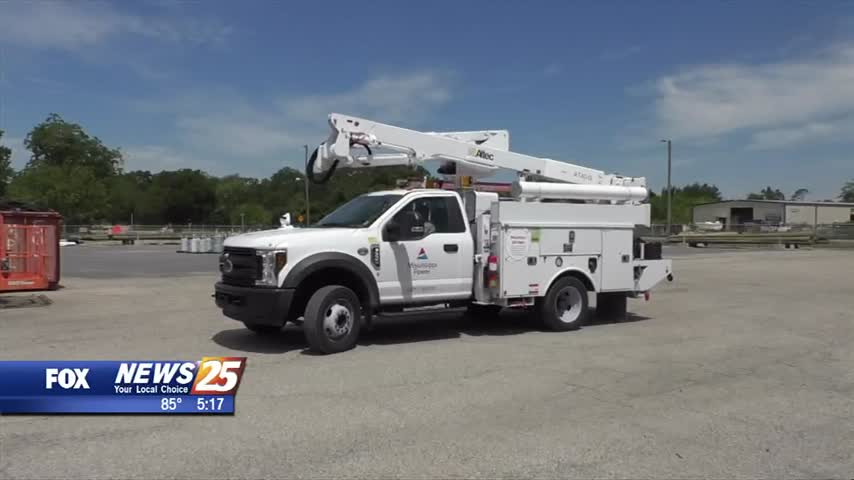 There are those who stay here on the Coast regardless of the threat a hurricane may bring, among them are those who work at Mississippi Power.
Ninety-five years and going strong, like the people of the Mississippi Gulf Coast, Mississippi Power has weathered storms, a lot of them.
Katrina damaged 70 percent of Mississippi Power's facilities, causing substantial damage to all five units of Plant Watson in Gulfport. All of the utilities 195,000 customers in South Mississippi were without electricity, but not for long. Mississippi Power Spokesman Jeff Shepard said, "We're a member of a larger group called the Southeastern Electric Exchange. What that is – a group of utilities from across the Southeast and across the country that pool resources when one of them is impacted by a natural disaster. So post-Hurricane Katrina, we were able to call in 12,000 resources and get the lights back on in 12 days."
Katrina and other disasters have provided a lot of on-the-job training and test runs for whatever may be on the horizon, especially as we venture into the 2020 hurricane season. "We are constantly working on our storm planning. This year, again we've had to roll in the pandemic and CDC guidelines and different things like that into our planning, which we have done, and we're prepared to respond should our southeast Mississippi territory be impacted by a storm."
Shepard says now's a good time to review your own plan. "The typical things you would typically find in your storm pack, you probably need to add a couple of items and update them and make sure you are ready to go."
Whether you plan to ride out the storm or evacuate according to your family plan, Mississippi Power wants you to know they are equipped, their crews are ready, and they are ready to roll. "While the storm is making landfall, and if the winds get above about 30 miles an hour our guys are going to come out of the bucket trucks, but they will be working to restore power as the winds are starting to pick up or come down as the storm passes through."
Mississippi Power's crews and efforts haven't gone unnoticed by those here on the Coast who weathered Katrina and beyond.
Mississippi Power is being highlighted in the 30th anniversary edition of the 'Seven Habits of Highly Effective People' for the work the company did following Hurricane Katrina, showcased as an example of the seven effective habits that work.