Mississippi hospitals at risk of losing more frontline workers after vaccine mandate ruling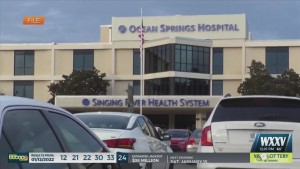 This week's Supreme Court ruling means Mississippi hospitals will have to start enforcing vaccine mandates, which in turn could result in a loss of frontline workers.
The ruling upheld President Biden's vaccine mandate for all federally funded healthcare facilities, those that cater to patients with Medicare or Medicaid.
According to our media partner the Sun Herald, an attorney for Singing River Health System says the hospital system is 'disappointed' in the ruling because it will lead to the termination of unvaccinated nurses at a time when hospitals are already severely understaffed.
General Counsel Jaklyn Wrigley released the following statement to the Sun Herald: "Even the loss of one nurse can have a negative impact on the number of patients for whom we are able to deliver care and the mandate could cause us to lose many more than that."
News 25 is reaching out to other Coast hospitals for reaction on the Supreme Court ruling.