Mississippi Agriculture Commissioner Andy Gipson Calls for Long-Term Solution to Spillover Effects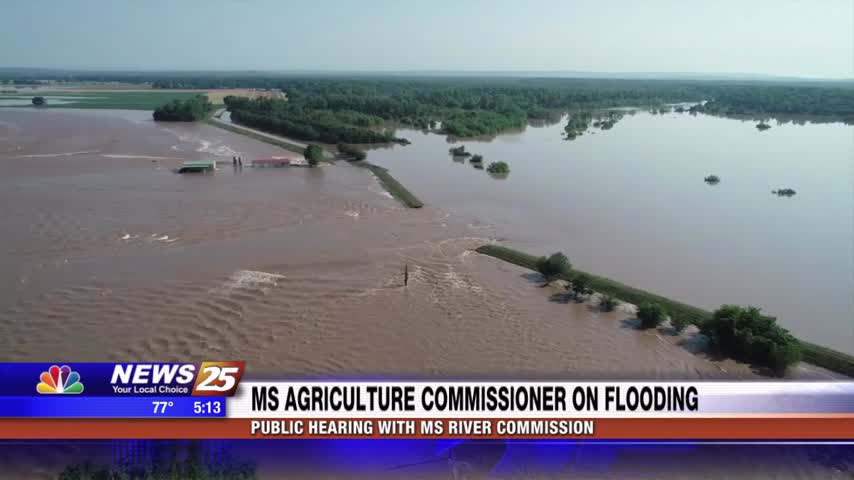 As flood waters continue to recede, the Mississippi Delta, nearby areas and our Gulf Coast continue to grapple with the spillover effects, and long-term solutions are in order.
This is a point Mississippi Agriculture Commissioner Andy Gipson tried to drive home yesterday at a public hearing with the Mississippi River Commission in Vicksburg as he addressed the devastating impacts of flooding along the Mississippi River and the South Delta's Yazoo backwater area.
Gipson told the commission that more than one million acres — including 518,000 acres of farmland — were flooded from January to August of this year.
He went on to share the impacts felt by farmers, landowners and residents in the flooded areas, as well as the adverse impacts felt here on our Mississippi Gulf Coast as the Bonnet Carre Spillway gushed trillions of gallons of flood waters into our Mississippi Sound, driving down salinity, marine life, business and the economy.
Gipson stressed that flooding along the Mississippi River is happening yearly.
He also stressed the need for long-term solutions to address the obvious systematic failure of the flood control systems now in place and the need for pumps to relieve flooding in the Delta.
The EPA plans to hold more meetings on this issue.
We'll keep you posted.