Mika and Hudson's Journey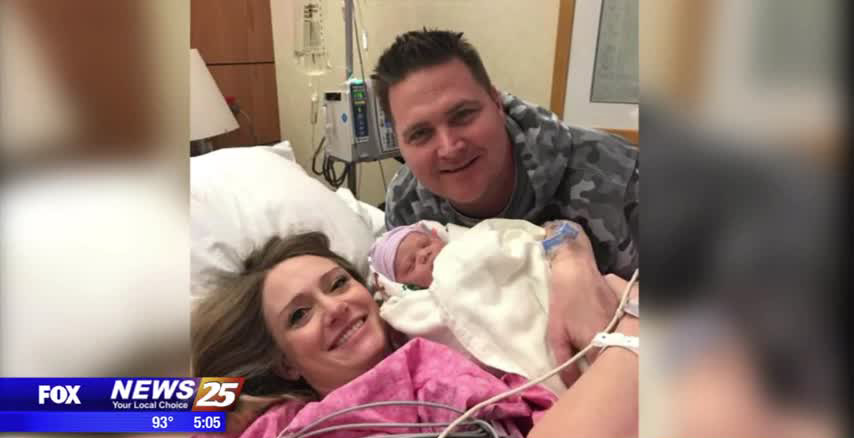 It is said that there is always a light at the end of the tunnel and for one Ocean Springs family, they've reached that light.
Over the past 18 months, Mika Hartman has experienced heart failure and the birth of her son, Hudson.
Mika and her husband CJ met while they were in college in Arkansas and from there on they built their family. Due to CJ's position in the Air Force, the family lived just outside of Denver. While in Colorado, Mika received some pretty big news at the age 42. "Are we really pregnant? So, after so many jokes and many moments that we thought we probably should check. We learned that we were. We were expecting a baby."
After 13 weeks of pregnancy, the Hartmans found out their child was going to have Down syndrome. While that didn't deter the Hartmans at all, Mika heard some pretty devastating news from her doctor at 30 weeks. "I learned my heart was failing. When I got that news, it was basically we are admitting you into the hospital and you will probably have Hudson this weekend."
Against her doctor's recommendation, Mika wanted to carry Hudson to at least 32 weeks, allowing for him to develop more. While under testing, she went into heart block. "Dr. K decided let's try a temporary pacemaker, see if we can bring her from the 13 beats per minute to 90 to see if we can keep baby and mommy safe."
The pacemaker worked. While in the cardiac ICU, Hudson developed from the 35th percentile to the 67th and with her heart block improved, Mika was able to carry Hudson to full term. "He was born into the world at 7 pounds and 20 inches long. He was just beautiful, so beautiful."
Tune in Monday at 5 and 5:30 to watch the second part of this story as we introduce you to Hudson.