MGM Park now 'Schooner's Landing' golf experience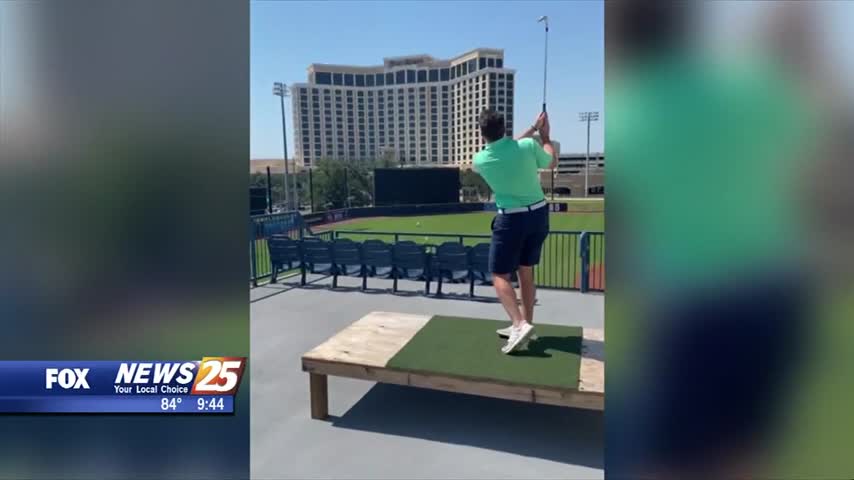 Whether or not playing golf during the offseason can actually mess with a person's baseball swing doesn't really have much to do with what's going on at MGM Park.
As of today, taking the diamond and hitting the links are now one in the same with the Biloxi Shuckers rolling out a brand new golf experience on their AA baseball field.
The transformation will debut on Thursday, July 2nd for the first of three weekends in July.
A nine-hole course, 'Schooner's Landing' will have tee times available every Thursday through Sunday for groups of four, up to eight players who can also take aim at the target challenge from the suite level party decks. Biloxi Shuckers General Manager Hunter Reed said,"Yeah, so we're just looking for some creative ways to utilize the ballpark and get some people to come through and enjoy the facility. So that's really what it came from, so we're just trying to give people a unique experience and this kind of came about with a cross between the love of baseball and golf and thought it might be a fun thing to do. There's no limit to the creativity in Minor League Baseball, and just the situation that we're in now has, I think that's brought a lot of that to the forefront."
Tee times will run every half hour from 8 a.m. to 2:30 p.m. and must be reserved ahead of time. Pricing starts at $25 per person.