Memorial opens new COVID-19 test site in Bay St. Louis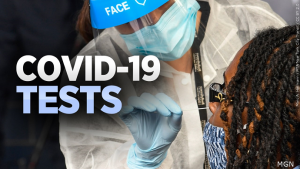 Tomorrow Memorial opens a new COVID-19 testing site in Bay St. Louis.
From 9 a.m. to 1 p.m. at the Bay St. Louis Historic Train Depot, Memorial will be set up to take patients for COVID-19 testing.
This is a drive-thru testing site.
Patients should drive up and Memorial staff will provide patient care from your vehicle.
COVID-19 testing and vaccinations are now available at multiple clinics across the Coast. No appointment.