Man found guilty of four counts of sexual battery, four counts of touching a child for lustful purposes
Sentenced to 45 years in prison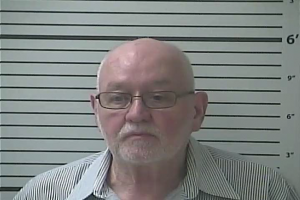 Bay St. Louis, MS – District Attorney W. Crosby Parker announced that 77-year-old Harry Lynn Trest, of Diamondhead, MS, was found guilty of four counts of sexual battery and four counts of touching a child for lustful purposes after a five-day trial in Hancock County last week.
The jury deliberated approximately two hours before returning their verdict Friday evening.
After the jury's verdict, Judge Christopher Schmidt sentenced Trest to 45 years in prison without the benefit of parole or early release.
The investigation into the case began on January 22, 2019, when the Waveland Police Department was contacted by a family member of the victims who advised the minor victims had disclosed the sexual abuse.
The initial disclosure was made to the children's mother after the children returned to South Carolina from a visit with family in Waveland during the Christmas holidays.
The Waveland Police Department then scheduled a forensic interview of the children which led to additional disclosures that Trest had committed the sexual acts of molestation on them over a period of years.
After hearing testimony from the victims and their forensic interview, the jury heard testimony that the children's mother had obtained medical treatment for them and no injuries were observed by doctors in South Carolina, where they lived.
However, a pediatrician with the University of Mississippi Medical Center, testified that the lack of physical injury "does not mean a child was not abused, and that injuries are rare in these cases, mostly due to delayed reporting."
Jurors also heard from the children's counselor who testified that the victims were diagnosed with Post Traumatic Stress Disorder, and that they had disclosed several different types of behaviors, fears and physiological symptoms that were "consistent with sexual abuse."
"The investigation of the Waveland Police Department led to a search for other potential victims of sexual abuse by the Defendant. Investigators located a relative in Ohio who reported and ultimately testified at trial that Trest had also molested her more than fifteen years ago under similar circumstances," said ADA Chris Daniel who prosecuted the case with ADA Alison Baker.
At sentencing, Judge Schmidt stated, "I cannot begin to imagine the depravity that lies within a man's heart in order to get some type of sexual gratification by touching a young defenseless child. There are people who appear before me every day and every week who stand before the court guilty of a felony, and there are many of those people for whom I have sympathy for the choices they have made. You do not fall within that category."