Man arrested in shooting that wounded Mississippi trooper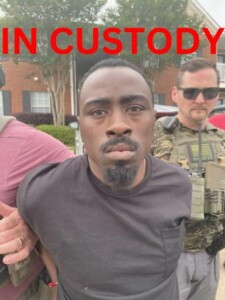 JACKSON, Miss. (AP) — Law enforcement officers Thursday arrested and charged a man in a shooting that wounded a Mississippi Highway Patrol trooper earlier this week.
Stanley Self Jr., 24, was arrested by U.S. marshals at an apartment complex in Brandon, the Mississippi Department of Public Safety said in a news release.
The trooper, Ryan Watson, was shot twice in the arm Tuesday after stopping Self on U.S. Highway 61 near Mound Bayou, the department said. Brandon is a Jackson suburb and is about 140 miles (225 kilometers) southeast of Mound Bayou.
"We are pleased to report that Trooper Watson's injuries were not life-threatening," the department said in a social media post Wednesday. "He is out of surgery and on the road to recovery!"
Self was charged with attempted murder and being a felon in possession of a firearm, and the department said more charges are anticipated. The department did not say whether Self is represented by an attorney who could comment on his behalf.
U.S. Marshals in the Northern District of Mississippi and the Gulf Coast Regional Fugitive Task Force on Tuesday offered a $10,000 reward for information leading to the arrest of Self.