Keesler Air Force Base Technology Expo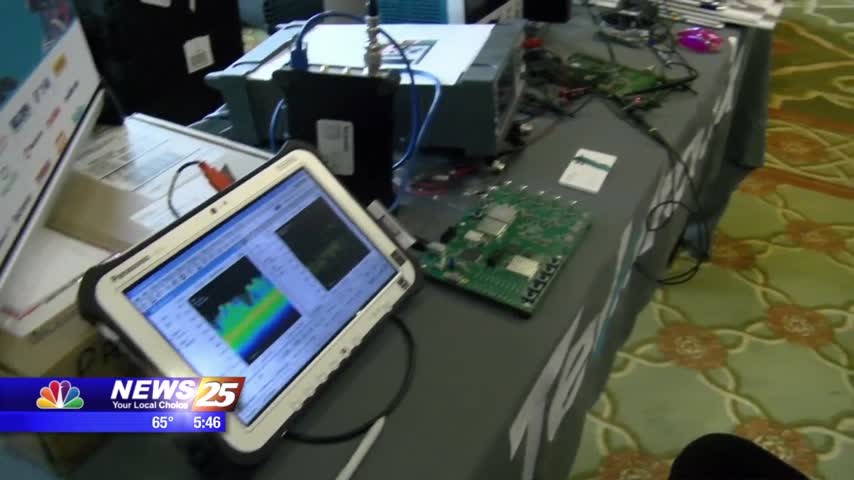 A lot has changed over the past 20 years, but Keesler Air Force Base continues to hold its annual technology expo and today was no exception with the show going two decades strong.
Keeping our nation and local community safe, whether the attack is launched from overseas or the fury unfurled by Mother Nature, the most effective weapon and defense is technology when it's put in the right hands. That's just one reason why Keesler Air Force Base holds this annual technology and equipment expo. 81st Communications Squadron Commander Major Jon D. Drummond said, "It's a great event where we can bring out individuals from all across the wing. It doesn't matter if they're medical, over in the training group where we have a lot of training for our brand new airmen who are coming into the Air Force, and how we can train smarter, and get those people to the field faster to increase our readiness for our country, and also on the support side for what it takes to run a wing. There are definitely a lot of great pieces that are here. "
There were dozens of vendors at the event. On display were two disaster and recovery kits used for mobile communications during disasters and hurricanes, most recently used in Panama City Beach, Florida to help in Hurricane Michael relief efforts.  Trent Griggs with Verizon said, "Communications were down in so many fronts from a landline perspective, and some cell service was down, and radio communications was hit pretty hard, some destroyed, and this is a quick and mobile way of getting those communications back up and running, based on the systems people already had present today. They were able to get them back up and running again."
A lot has changed since Griggs and his Verizon work colleagues picked up the pieces of what was left of one of their sites after Katrina, but in every difficulty lies opportunity. Now, 13 years later modern day cell service and communications during times of disaster have improved greatly as have other services and technology, as seen at the booths here providing a safer environment for us all.