Gulfport man pleads guilty to burning cross in his yard to intimidate neighbors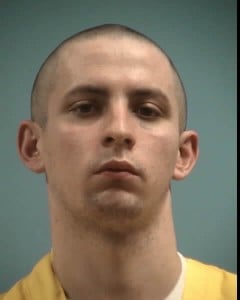 A Gulfport man accused burning a cross in his yard to intimidate his neighbors has pleaded guilty to the federal hate crime.
Axel Charles Cox, 24, was indicted in September on charges of criminal interference with the right to fair housing and using fire to commit a federal felony.
He pleaded guilty in court on November 21 to the first charge. He faces up to 10 years in prison, 3 years years probation and a fine of up to $250,000.
The second charge was dropped in the plea deal.
The charges stemmed from a December 3, 2020, incident in which Cox allegedly burned a cross in his front yard and used threatening and racially derogatory comments toward his black neighbors in an effort to intimidate them.
Cox's attorney, Jim Davis, said his client was reacting to the neighbors allegedly shooting his dog.
U.S. Judge Sul Ozerden has deferred sentencing until March 9, 2023.