10/19 – Rob Knight's Monday Mid-Morning Forecast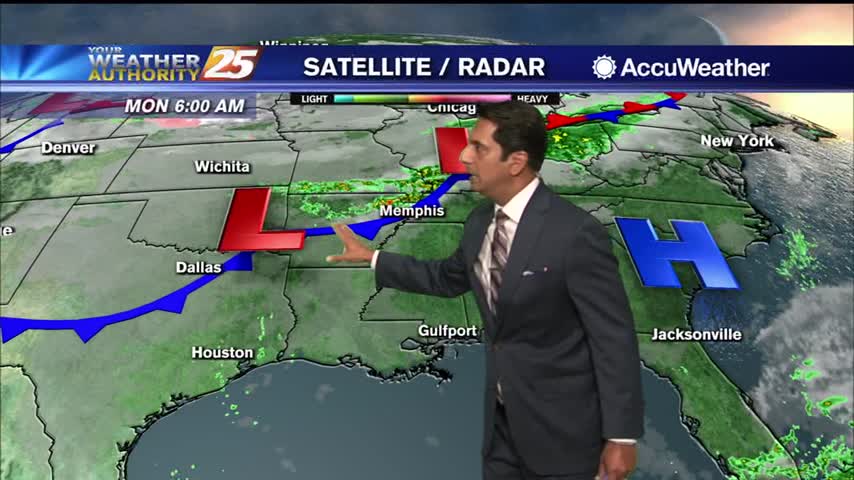 With high-pressure dominating the region, a partly to mostly sunny day is ahead. Morning dense fog will continue to be a factor though the latter part of the workweek before the pattern changes. The surface high pressure ridge, extending across the eastern seaboard and northern Gulf coast states, will generally remain in place the next few days, and has trended towards keeping the forecast area dry in most locations. This pattern will not allow cold fronts anywhere near the area.
The chance of mostly afternoon showers and thunderstorms should return Thursday into Friday as deeper layer east to southeast flow continues around the large ridge that will be east of the central Gulf coast region, and there may be a fairly well defined and slow moving easterly wave feature over the north central Gulf waters. Drier conditions should return over the weekend. Warm temperatures will continue through the period with lows in the mid-60s to low 70s and highs in the low to mid-80s.