08/23 – Brantly's "Tracking Two Tropical Threats" Sunday Night Forecast
(WXXV) — The National Hurricane Center says that Marco has been downgraded to a tropical storm after Hurricane Hunters found the system had weakened slightly Sunday night.
Although Marco has changed categories, the impacts are expected to remain the same. Winds of 70 miles per hour with higher gusts are expected at the time of landfall, just under hurricane strength.
Marco is expected to make landfall in Southeast Louisiana with tropical storm force winds spreading inland to about the I-10/I- 12 corridor throughout the day on Monday.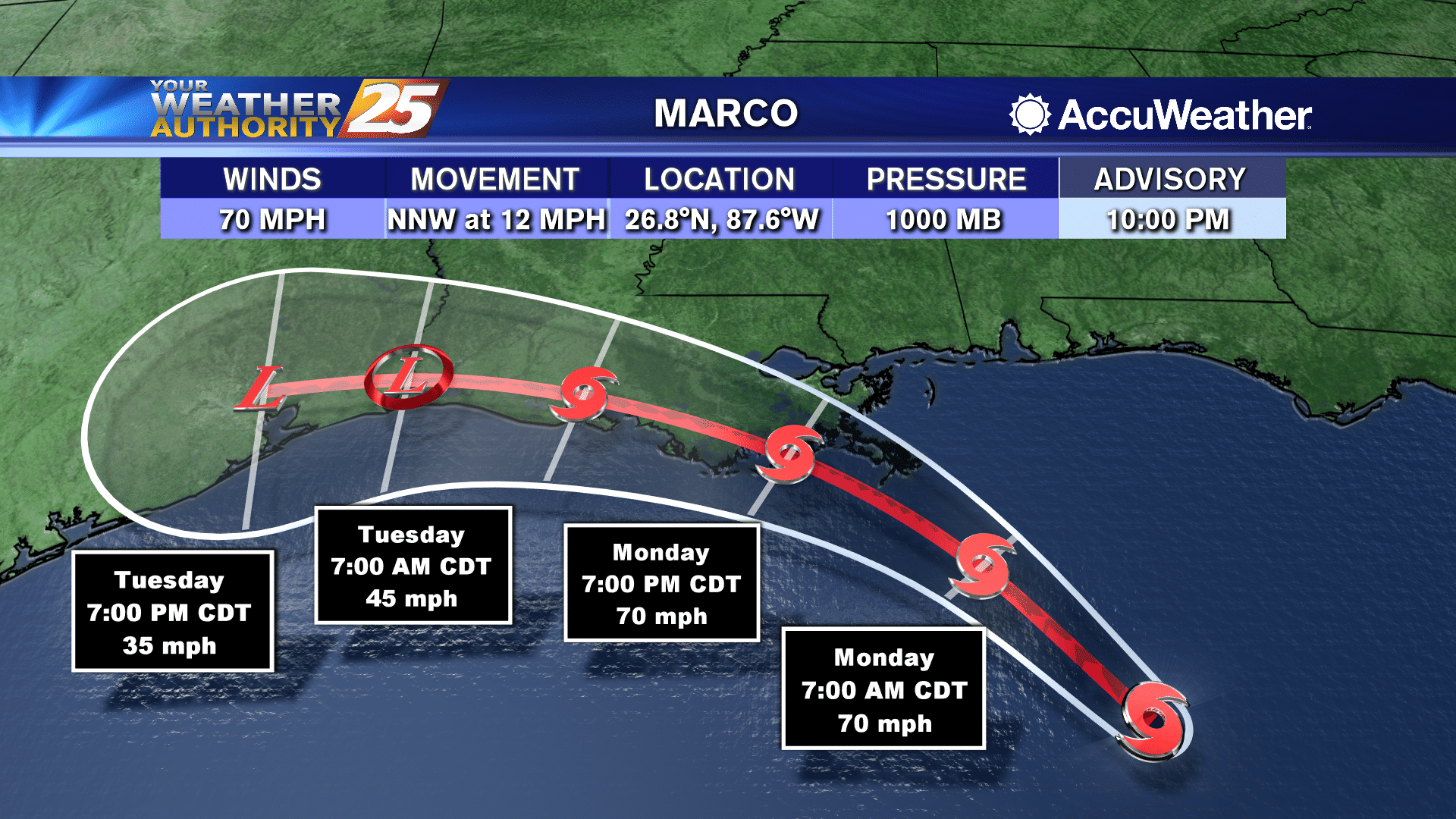 Marco will track just south of Baton Rouge late Monday into Tuesday. Inland flooding from heavy tropical rainfall is expected with this storm with rainfall totals of 3 to 6 inches possible area-wide.
The Flash Flood Watch has been expanded northward to include coastal Mississippi and the next northern tier of parishes in southeast Louisiana as a result of the expected heavy rainfall. Some localized amounts of double or more than the area average can be expected in the watch area.
Storm surge of 4 to 6 feet will be possible from Morgan City eastward to Ocean Springs while 2 to 4 feet will be possible from Ocean Springs east to the Mississippi/Alabama border, including Lake Pontchartrain and Lake Maurepas.
Tornadoes will be increasing threat near and northeast of the core of Marco as move further into Monday. Marco will exit our western zones after daybreak on Tuesday while Laura emerges from Cuba and enters the southeast Gulf of Mexico.
At 10 p.m. Sunday, Tropical Storm Laura was located near eastern Cuba. Laura is moving toward the west-northwest near 21 mph and this general motion with some decrease in forward speed is expected over the next couple of days.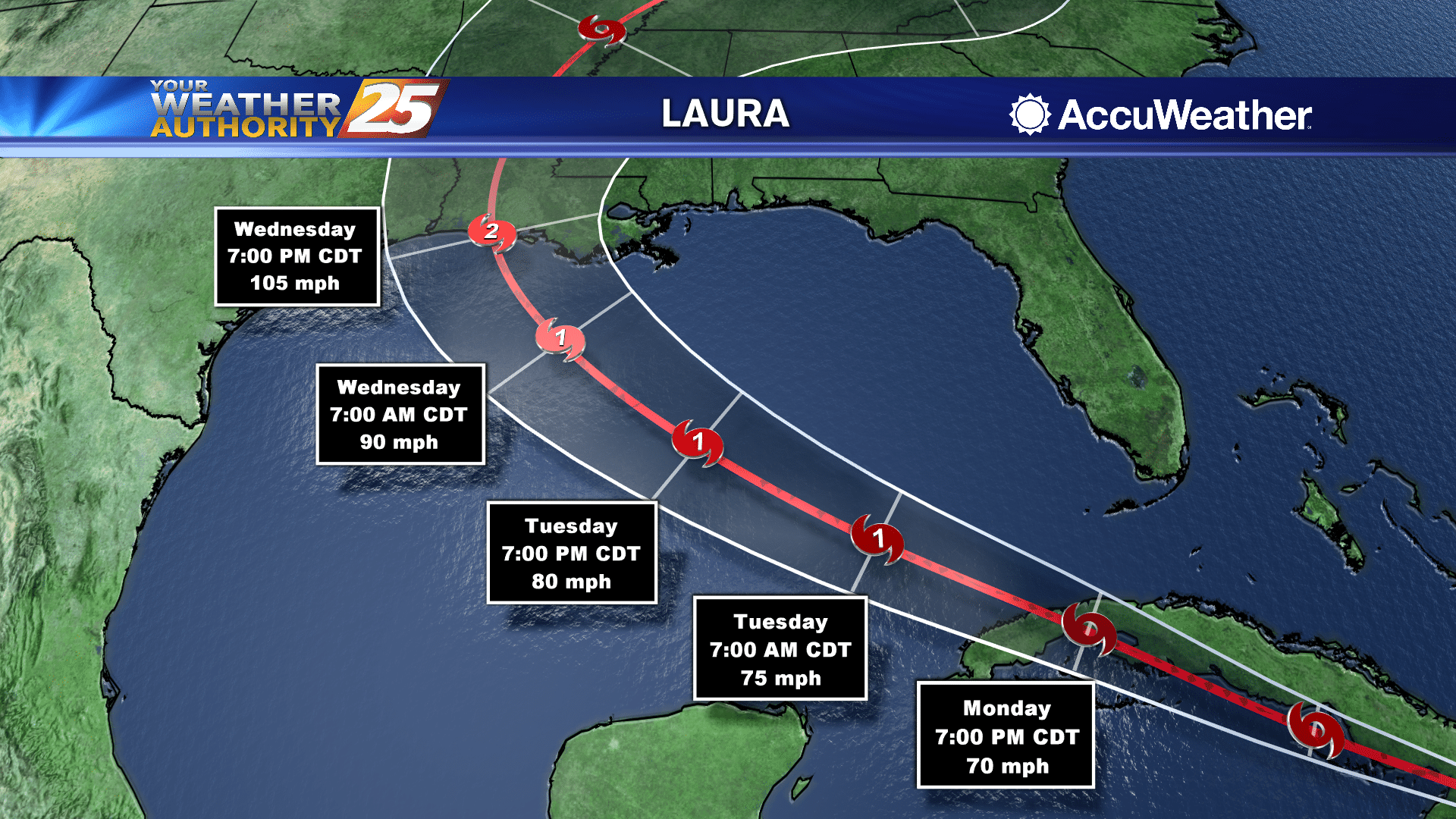 A turn toward the northwest is forecast by Wednesday. On the forecast track, the center of Laura will move near or over the southern coast of Cuba tonight and Monday, and move over the southeastern Gulf of Mexico Monday night and Tuesday. Laura is expected to move over the central and northwestern Gulf of Mexico Tuesday night and Wednesday.
Maximum sustained winds have increased to near 65 mph with higher gusts. Gradual strengthening is expected, and Laura is forecast to become a hurricane by early Tuesday.
Tropical-storm-force winds extend outward up to 140 miles from the center.
More changes to the forecast track and intensity are expected for both Marco and Laura. Check back for updates.