02/08 – Brantly's "Cloudy Today, Rain Tonight" Monday Forecast
Dry and milder weather is expected for the start of the week, then moisture starts to flow back into the area Monday night into Tuesday.
Today will be significantly warmer as southerly wind flow increases. Highs will likely climb into the mid to upper 60s and conditions will gradually become more humid. Partly cloudy skies are expected through the middle of the day, and then cloud cover starts to build once again moisture pushes in from the Gulf. Rain chances are low during the day Monday, but elevate to about 70 percent overnight into Tuesday morning.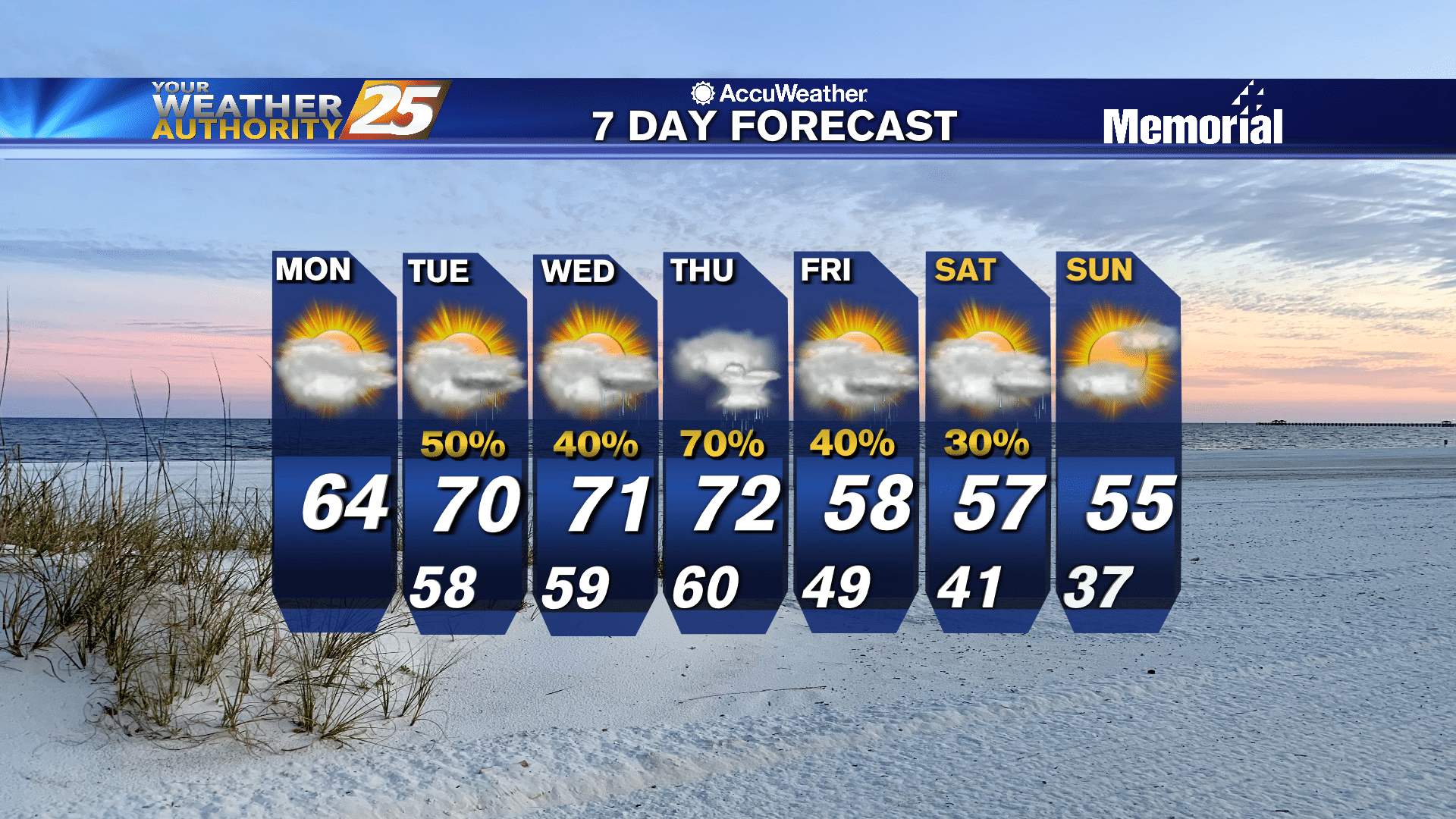 Tuesday, temperatures will rise to higher than normal with highs near the upper 60s to low 70s. Temperatures stay relatively warm heading into Tuesday night, and with added moisture, there may be some marine fog that develops over the Mississippi Sound and along the coastline by Wednesday morning.
Starting off the weekend, temperatures will be chilly and conditions will still be damp. Friday and Saturday, high temperatures top out in the mid to upper 50s with overnight lows in the lower 40s Friday and into the mid 30s Saturday. There's a slight chance for rain each day. Right now, it looks like there could be a chance for some near freezing temperatures Sunday night so will keep that in mind over the next few days as guidance starts to line up.