Woman believes Dixie Mafia involved in death of family members pt. 2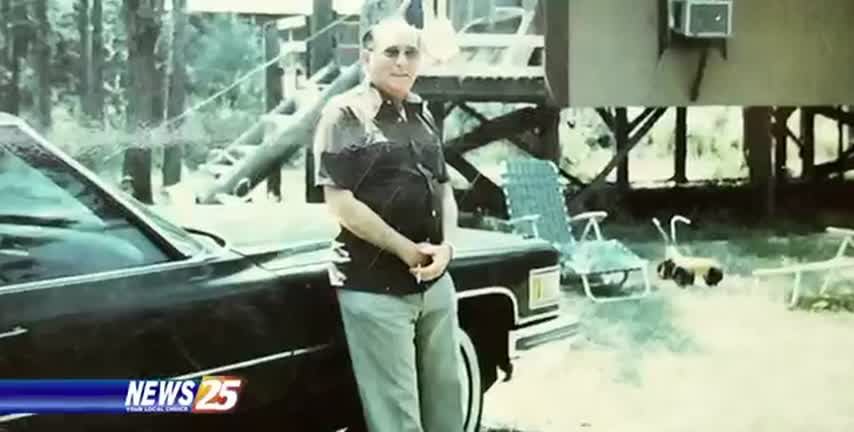 Last night we brought you the story of a woman looking for answers. Following the death of her brother in 1967, Phyllis Anderson-Cook began investigating the events surrounding his death and the possible involvement of the Dixie Mafia.
In 2002, 15 years following the murders of Vincent and Margaret Sherry in Biloxi, retired Harrison County Sheriff Lieutenant Dan Anderson was recovering from a kidney operation with the help of his daughter, Phyllis Anderson-Cook.
The morning of November 27th, 2002, she ate breakfast with her father at a Gulfport Waffle House and Cook says her dad recognized someone sitting close to them. "I immediately turned around and my dad tells me, 'turn around, turn around, don't you look at that SOB.' I sit there for a minute, a few minutes later the guy gets up, he walks past our table, he glares down, gives me a smirk, looks at my dad gives him a little smirky grin, he walks out the door. After he gets far enough to where my dad knows I can't catch up with him, my dad said, 'do you know who that was?' I say, 'no dad, but I know you don't like him.' My dad said, 'that's the old boy who killed Ronnie.'"
According to Cook, her father was scared which was uncommon. Cook explains at that point she was scared for her father and on April 18th, 2003, her fear became reality. "My dad was alleged to have walked out under his carport, on a Friday afternoon, 4:30 in the afternoon, in his socked feet, his pants were alleged to be unzipped, walking out to the end of the carport, taking his service revolver and shooting into the side of his head."
According to Cook, she arrived at her father's home in Gulfport just seven hours later to find no crime scene and an empty home. Cook says her father's car was missing and all of his jewelry.
Ruled a suicide by the Gulfport Police Department, Cook remained skeptical. According to Cook, she obtained the autopsy report from the Harrison County Coroner's Office, detailing blood spatter on both of her father's hands, which made her even more suspicious.
According to Cook, she spoke with a cold case investigator with the Gulfport Police Department in 2013 who allegedly told her new information that sparked her to begin an entirely new investigation. "He said, 'Mrs. Cook,' he said, 'Mrs. Cook, I am 99.9% sure that your brother was murdered by the Dixie Mafia."
Cook says she was shocked, as she had never heard of the Dixie Mafia before 2013. According to Cook, she began researching alleged members, discovering names that she believes to be involved in her father and brother's death.
After believing there was more to the story, Cook hired a private investigator who she says has discovered new information that could lead to a trial under the Racketeer Influenced and Corrupt Organizations Act, or 'RICO' for short.
The RICO Act allows for extended criminal penalties and a civil cause for action for acts performed as part of an ongoing criminal organization.
As Cook continues her pursuit to solve these alleged murders, she tells News 25 she isn't scared of any retaliation due to what her family members suffered through. "The fear was my father and my brother begging for their life. I don't have any fear anymore."
As we report on both part one and part two of our series, all parties are considered innocent until proven guilty.