Winter temperatures return, but not today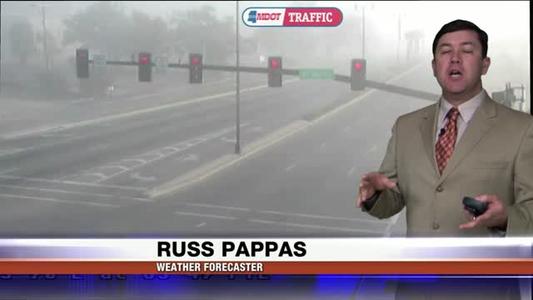 Today
: Mostly sunny to sunny conditions with just a light breeze from the southwest around 5-10 mph. Temperatures will run slightly warmer with afternoon highs reaching near 63º.
Tonight
: A few extra clouds as a cold front moves through the region in the early morning hours. Low temperatures will be the warmest of this week at 45º. Wind speed will be from the southwest 10-15 mph. Just a slight chance of a rain shower exists. The wet weather should remain offshore during the passage of this front.
Tuesday
: Post frontal weather will have a mostly sunny sky and breezy conditions with wind speeds near the 20 mph zone and faster gusts. Colder high temps near 57º and much colder low temps near 27º.
Wednesday
: Mostly sunny and cold with highs near 47º and lows near 33º.
Thursday
: Another cold front pressing across the region with more clouds and a slight chance of rain showers. Wind speeds will begin to increase and high temperatures will be near 55º. Low temps should drop to 31º.
Friday
: Mostly cloudy conditions will indicate that the front will still be passing through the region. That action will keep the wind speeds up and the rain chances as slight. High temps near 48º and lows near 36º.