Utility shutoff suspension order has expired for Mississippi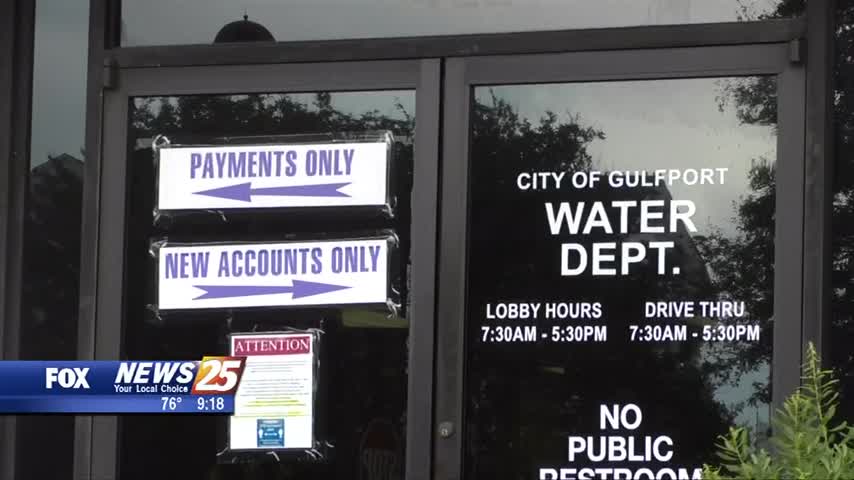 The State Public Service Commission's order suspending utility cutoffs during the COVID-19 pandemic expired this afternoon at 5 o'clock.
As things begin to reopen amid the COVID-19 pandemic, the order regarding utility shutoffs has been lifted by the Mississippi Public Service Commission,  meaning residents across the Coast will need to be aware of outstanding bills.  City of Gulfport Public Information Officer LaShaundra McCarty said, "Everybody's feeling it, the city's feeling it. So re-instituting the position of shutting off people who aren't paying is not to punish and it's not about being greedy, it's that there are workers behind this, there's a system behind this that needs to be paid for so that it can continue to be operational."
For the City of Gulfport, which handles only water utilities and is charging a flat rate of $39.90 right now, a rebooted economy may help residents make payments again. "Hopefully with the stimulus checks some people were able to receive and the ability to return to work, then people would be in the position to actually go back to paying those bills."
Despite the ending of the shutoff order, the Public Service Commission has put customer protections in place, encouraging utility companies to offer payment plans and providing protections on extenuating circumstances such as weather or medical necessity.
If you need assistance with payment, the best thing to do is to communicate with the water department or reach out to local charities. "The encouragement would be for people to contact the water department, pay what they can, and definitely reach out to one of these organizations as opposed to attempting to go without, and it's better to try to get it solved than to let it be turned off, because there is a re-connection fee which therefore further exacerbates the problem."
Gulfport water bills can be paid by visiting the department's offices on 23 Avenue and Highway 49 North in Lyman or by going to the city's website at www.gulfport-ms.gov.