Tickets still available for Saints Kids Experience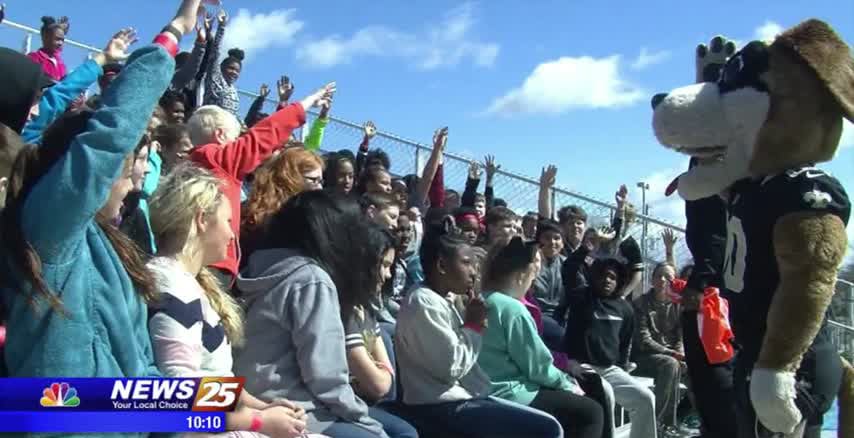 Saints Weekend continues here on the Coast and tomorrow the kids have the game ball.
The Saints Kids Experience at MGM Park in Biloxi is all about fun, staying active, and football. Kids will do physical activities and get some instruction alongside current players and Hall of Famers with the New Orleans Saints. The event is open to children six through 17.
It's a chance for local youth to get some advice from the pros. Saints/Pelicans Director of Youth Programs Jason Trosclair said, "We believe obviously an active life style. Tomorrow's all about playing football. We're bringing elements of our junior training camp program as well as the inflatables that come from the Saints Experience and it's going to be in the outfield. Did it last year, we had over 600 kids. The kids had a great time. They were able to see what our guys and the guys that are here tonight go through on an everyday practice, training camp, we just make it more fun."
The Saints Kid Experience is from 8:30 until 11 a.m. The gates open at 8. Tickets are $10 per child or two for $15 and are available at the MGM Park box office.