The Writing Room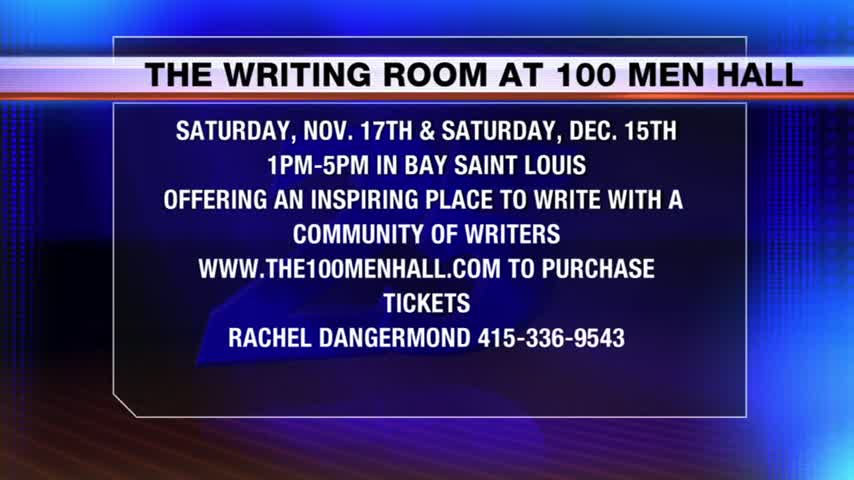 If you love writing or just want to fall in love with the process then the Writing Room at 100 Men Hall in Bay St. Louis is the place you want to be.
On Saturday, November 17th and Saturday, December 15th from 1 p.m. to 5 p.m. in Bay St. Louis the 100 Men Hall will be offering an inspiring place to write with a community of writers.
Visit www.the100menhall.com to purchase tickets. For more information call Rachel Dangermond at 415-336-9543.