Suspect in 2021 drive-by shooting arrested during traffic stop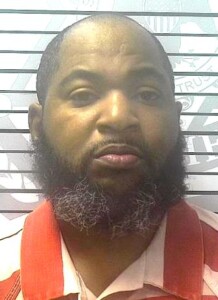 A man sought by Gulfport Police in relation to a 2021 drive-by shooting was arrested Tuesday night during a traffic stop.
43-year-old Dwight Moore Jr. was wanted for a May 2021 drive-by shooting on George Street in Gulfport. He also faces a charge of shooting into a dwelling.
Mississippi Department of Corrections also had a warrant for probation violation.
Moore was stopped on a traffic violation Tuesday night and was found to be in possession of cocaine, oxycodone and pharmaceuticals.
He also has four outstanding drug charges and a shoplifting charge.
He was taken to Harrison County jail. Bonds on the shooting and active drug charges totalled $600,000 but he also is being held without bond on the outstanding warrants.