Suspect charged in Saturday night shooting in Biloxi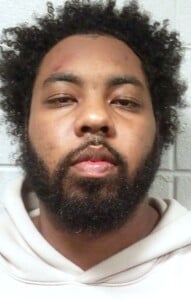 A man identified as the shooter in a Saturday evening shooting on Briarfield Avenue has been charged with manslaughter.
30-year-old James McMorris Jr. was charged with manslaughter. He was taken to the Harrison County jail. His bond was set at $500,000.
Biloxi Police say officers responded to Briarfield Avenue about 8:28 p.m. Saturday in response to a call about a shooting.
On scene, officers found a man suffering from multiple gunshot wounds. The victim was taken to a local hospital where he was pronounced dead.
Witnesses at the scene identified the shooter as McMorris. He was found nearby and taken into custody.