St. James holds March for Life rally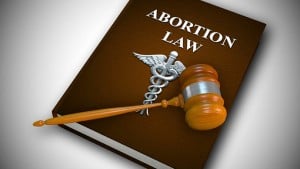 This weekend was the 49th anniversary of the Supreme Court's decision in Roe v. Wade that allowed abortions across the United States. Every year in January, the March for Life is held in Washington, D.C. with thousands taking to the nation's capital to protest the decision made 49 years ago.
While demonstrations were held across the U.S. this weekend, on Sunday, Parishioners of St. James Catholic Church in Gulfport held their own March for
Life rally on Cowan Rd. St. James had more than 100 people, including students, demonstrating outside of the church.
The conservative-majority supreme court will consider state laws that could overturn Roe v. Wade, which would make abortion illegal in 12 states.