Sixth annual Pirate Day in the Bay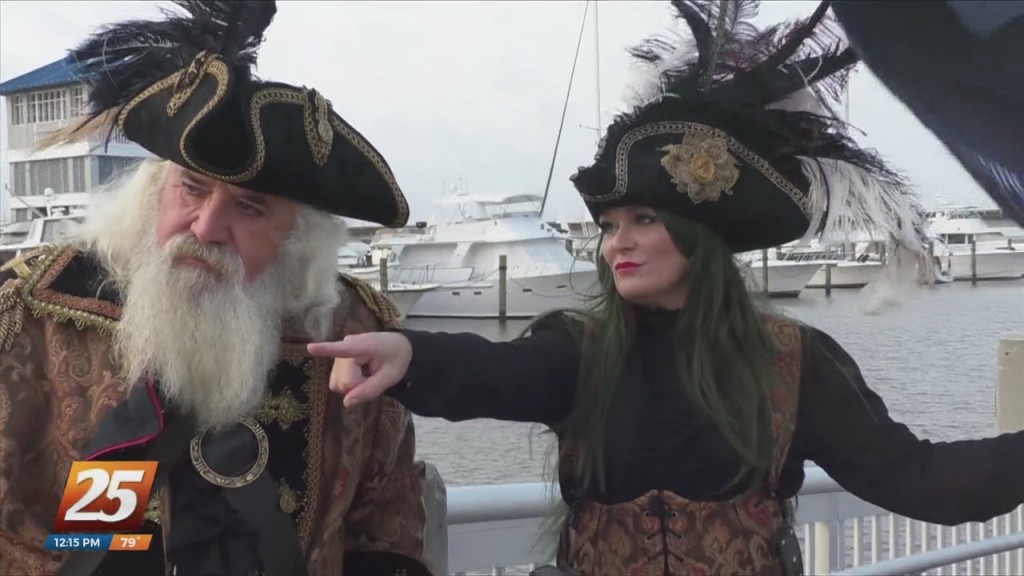 The sixth annual Pirate Day in the Bay is set for May 14th and May 15th in Old Town Bay St. Louis.
On Friday, there will be a pub crawl and scavenger hunt in the local eateries. On Saturday, it will be a day filled with family friendly events including a costume contest, live music, vendors, a walking parade, and even fireworks.
The event is put on by the Mystic Krewe of the Seahorse, an organization funded to support the economic development of the Coast. Captain Longbeard Albert Ghergich said, "All of the proceeds we take in, we give to local charities in Hancock County. Last year we gave about $12,000 back to our local community. That is something we're really proud of and something we really strive to do."
Starting next Monday, be on the lookout for pictures of Lady Claiborne and Captain Long Beard with QR codes in bars and restaurants in the Bay and you'll be able to scan them for prizes.