Schools around the Coast preparing for winter weather Friday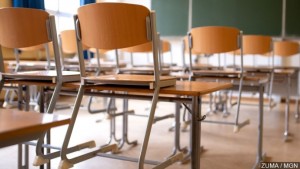 Schools around the Gulf Coast are preparing for tomorrow's winter weather. News 25 will continue to update this list as more information becomes available.
Due to the threat of inclement winter weather that includes the potential for ice on roadways, the George County School District has made the decision to conduct a virtual learning day tomorrow, Friday, January 21st. Students and staff should not report to campuses on this day. All students and staff should report back to school campuses on Monday, January 24th.
All Hancock County School District schools will have a delayed start for 2 hours on Friday, January 21st, however dismissal times will remain the same.  Bus routes will also be delayed 2 hours.  Please be aware that breakfast may not be served at your child's school, however, students will be served lunch.
St. Stanislaus Principal Gary Blackburn announced that St. Stanislaus, Our Lady Academy, and Holy Trinity in Bay St. Louis will be closed tomorrow.