Ryan Mahan speaks to kids about eclipse and weather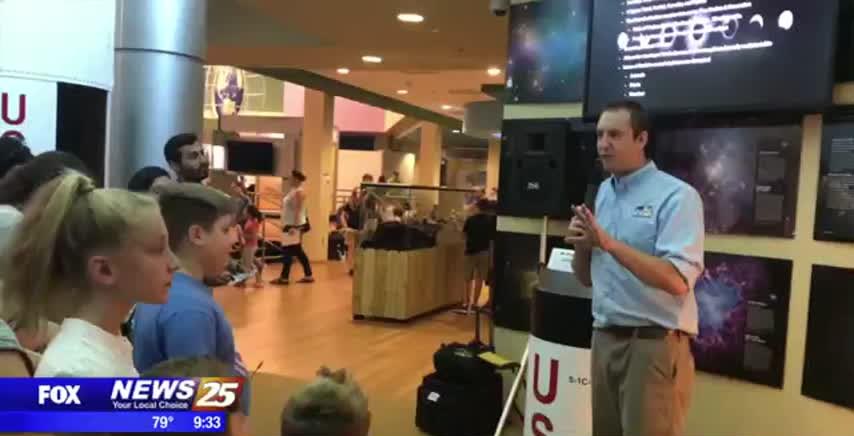 So how could experiencing a solar phenomenon like the eclipse affect our weather?
WXXV's own Ryan Mahan was giving a presentation centered around the eclipse's impact on weather at the Infinity Science Center in Hancock County. Kids that came out for Solar Eclipse Day got a chance to ask him questions about how the eclipse could influence weather across the globe.
Ryan says there's a lot of interesting possibilities that can take place when the sun disappears behind the moon.