Rapiscan Systems Classic strong as ever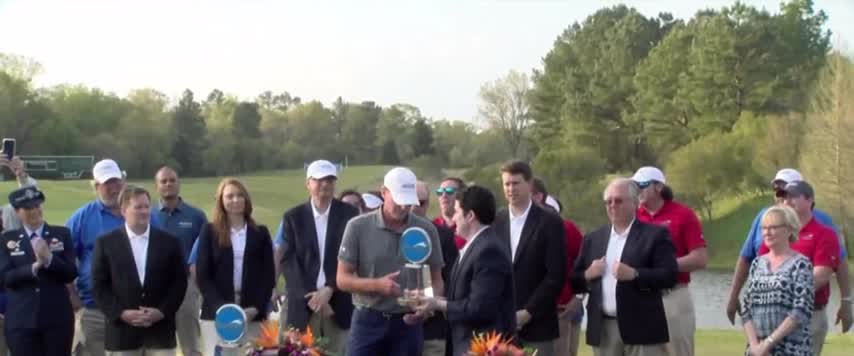 The Rapiscan Systems Classic is already one of the most popular tournaments on the PGA Tour Champions at least in the eyes of the golfers.
With the late additions of John Daly and Fred Couples, this year's event is now that much more popular for the rest of us.
This week, the Rapiscan Systems Classic returns to the Mississippi Gulf Coast stronger than ever for its ten year anniversary.
Steve Stricker will defend his title against a 78 man field, stacked with five other past champions. They'll be playing for $1.6 million purse. If that's not enough Tournament Director Stephen Schoettmer has a laundry list of other reasons the golfers love playing at Fallen Oak in Biloxi. "That's the one thing, again, we kind of touched on. All the people, the culture, the community, the food, the Southern hospitality. But then up at the top of the list is the course. They love Fallen Oak, it plays well, it plays long. The golfers just love the condition that it's in year in and year out. Just coming down here, they've been off the past two weeks so certainly they're itching to get back on the course and one of the high and the five-star rating that Fallen Oak provides, these guys love coming back."
The Rapiscan Systems Classic, which is in its second year having a title sponsor, tees off Friday and runs through Sunday.